/

/

/

Guide To Fire-Rated Doors
Guide To Fire-Rated Doors
By:
Flying Locksmiths of North Houston | Published 11/24/2021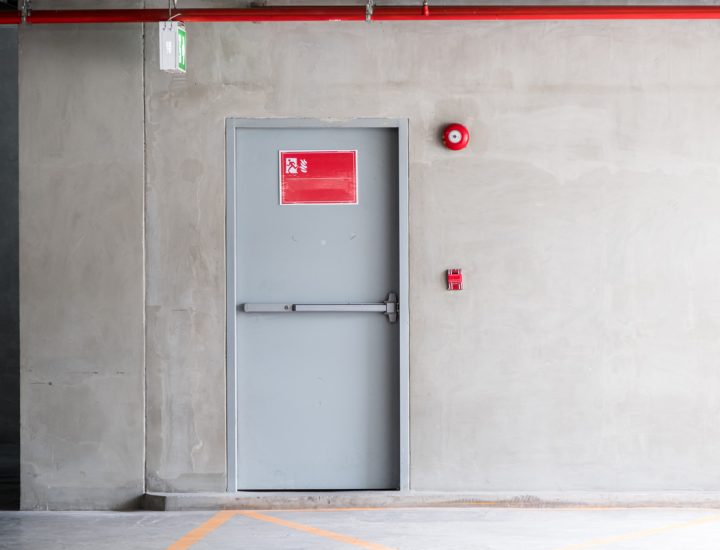 Fire-rated doors offer one of the most effective ways to limit the spread of fires in a commercial setting and give those inside it a way to escape. Designed and tested to weather the high temperatures from fires longer than normal doors, fire-rated doors can save lives and are essential for any commercial property.
Fire-rated doors are usually comprised of timber and specially designed glass that can withstand high temperatures for as long as an hour. A seal around the edges of the doors provides additional fire resistance and, just as importantly, a smoke barrier. Since breathing in smoke can be as dangerous as the fire itself, this barrier will provide an additional element of safety.
In case of a fire, a fire-rated door doesn't just create a block against fire and smoke but provides an essential exit route and can stop the spread of the fire to other areas of your business. However, a fire-rated door is only effective when it's installed correctly. Call on The Flying Locksmiths to find the right doors for your building and install them properly. We can provide a risk assessment to get you started to ensure you're following all required safety regulations.
And, like any other fire safety measure, fire-rated doors need to be routinely inspected by a professional. Our team at The Flying Locksmiths can assess any gaps as well as issues with the seals or hinges, and we can make sure your doors open and close properly.
Whether you already have fire-rated doors at your property and need an inspection or you want our assistance with installation, we can help you stay in compliance with all fire safety laws and keep everyone at your property safe. Call us today to make an appointment so we can discuss your commercial fire safety needs.
Articles by Month of Posting