/

/

/

Ready For A Closet Makeover? Some Great Ideas To Get You Started
Ready For A Closet Makeover? Some Great Ideas To Get You Started
By:
Mr Handyman of The Woodlands | Published 12/15/2021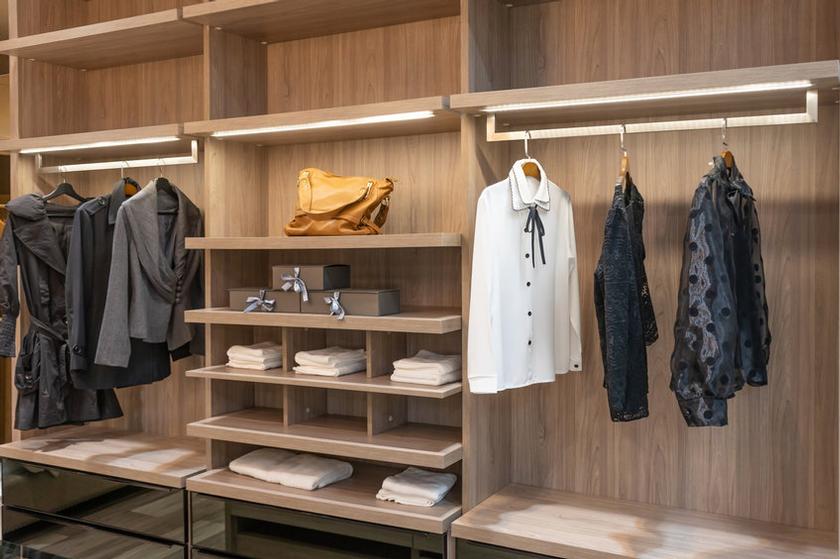 Closets, whether in the hallway, bathroom, bedroom, or entryway, can seem like such a standard part of any room that it's easy to overlook them when renovations are being done. If you look inside your closet and realize, "it's time for a closet makeover," but you are not sure where to start, this article is for you.
Since closets come in different forms depending on the room it's in, we will look at a few different types of closets and figure out which closet solution is right for you.
Entryway Closet Makeover
Coats, boots, gloves, and any number of other things can end up in your entryway closet, making it a prime place to start a closet makeover.
Some easy ways to breathe new life into your entryway closet involve switching out a hanger bar for individual hooks. This moves storage from the middle of the closet to the back wall and allows for easier organization, as individual family members can have designated hooks, or you can separate different types of clothes hanging in your closet.
Cloth baskets can also be added for easy access, and organization on a shelf above the corresponding hook. If your entryway closet is often used when you get ready to leave or return home, consider changing it to a utility closet. For convenience, you can add a built-in bench for putting on and removing shoes.
Walk-In Closet Makeover
Although walk-in closets are usually larger in size, you still want to maximize the space by organizing items in the best way possible. Shelves for shoes and cube organizers are a wonderful way to store shoes and clothes for easy access without taking up space on the floor of the closet. What good is a walk-in closet you can't walk in? Beyond the actual structure, though, you can refresh your walk-in closet in a few different ways, such as:
Wallpaper: A great way to add color and style to your closet when working with a budget.
Lighting: Changing light fixtures not only changes the look of your closet, it can also make your closet more vibrant and help you find items easier.
Replacing the Door: Sometimes the easiest change you can make is switching out your closet door. Replacing your door with a newer style (bifold to French, or slider, etc.) can give your closet and fresh new look and feel.
Bifold Door Closet Makeover
We have talked about some of the interior changes you can make to your closet, let's review some changes to a part of your closet you see the most: the door. If you have a bifold door here are a few quick upgrades you can make:
Change the trim around the door.
Change the hardware (such as new knobs or sliding track).
Change the color with paint or stain.
Change your bifold to French doors.
Any of these changes can give your bifold door a fresh look, which will also change the appearance of your closet.

Sliding Closet Door Makeover
Sliding closet doors can be used in your makeover in a few ways. If you already have a sliding door, look to add a splash of color to change the appearance. Color can be added in a few different ways. You can apply a fresh coat of paint, but there's also options beyond that. Finding a wallpaper that compliments your wall color can help your door stand out while keeping your room's theme strong. For a barn sliding door, you could invest in new hardware (sliders, knobs, etc.), which can help change the overall appearance. Other options include:
Adding a mirror to the outside of the door.
Hanging shoe racks.
Hanging artwork (on the outermost door if you have a bypass sliding door).
Articles by Month of Posting