/

/

/

LIVE and DIGITAL Homeowner Prospects Here!
LIVE and DIGITAL Homeowner Prospects Here!
By:
Texwood Shows | Published 12/15/2021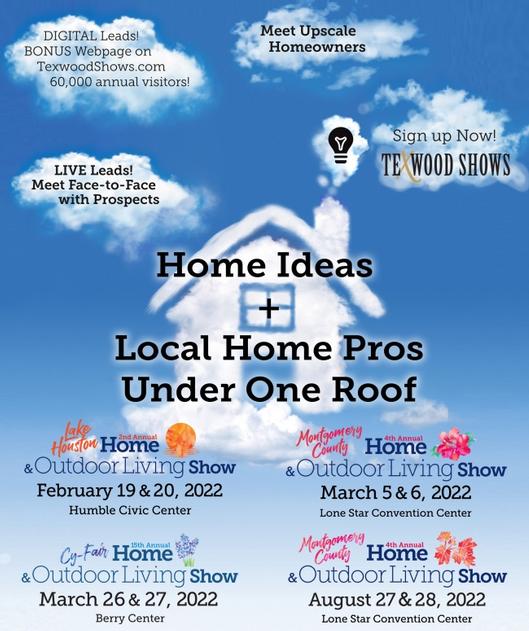 Find the right professionals for your home improvement job!
TRUST THE PROS
Remodeling your home is no small task. From minimal renovations like switching out your cabinets to extensive landscaping projects such as building a pool, you need experts that can get the job done.

But finding that contractor that will give your house that attention to detail it deserves is easier said than done. Not only do you need to find someone who understands your perspective, but can make your home a truly better place. Without the right experts, your home improvement job can possibly face:
Damage to your home
Violate city and state ordinances
Destroy neighborhood property
Have slow turnaround time
Hurt yourself or loved ones
Cost you MORE in materials and labor than expected
You don't have to worry about these problems when you choose an excellent home improvement company. At Texwood Shows you can find the special care and attention you deserve. We don't want you to just feel "okay" about your home, we want you to love it! Texwood Shows is dedicated to helping you find that perfect company to see a project through.
Search for Qualified Companies Now!
For exhibit space information contact:
Tony Wood, tony@texwoodshows.com, 832.274.3944
Articles by Month of Posting