/

/

/

Fox Travel New Year's Message
Fox Travel New Year's Message
By:
Fox Travel | Published 01/03/2022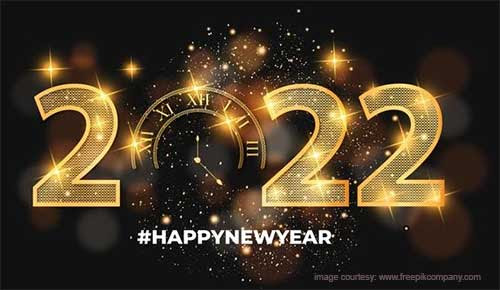 Well, 2021 came and went. WHEW!!!! Hope you blew it out like 100 candles on a large muffin!!
THANK YOU for YOUR PATIENCE as we navigated being short staffed, enduring cancellations & managing re-bookings... then cancellations and re-bookings again. And, all this happening with some computer outages to boot.
We so APPRECIATE your UNDERSTANDING as we were up against things we could not control and had no exposure to before. We could only call and send emails hoping they would be answered in a timely fashion.
We APPRECIATE our STAFF who day after day, sometimes getting nowhere but coming back for more, to TAKE CARE of YOU, OUR VALUED CLIENTS, the best way they could.
We LEARNED more about OURSELVES regarding patience, NOT GIVING UP and to IMMERSING OURSELVES in the JOYFUL TIMES when they came shinning through.
So.........here we are..... another NEW YEAR............another CLEAN SLATE.
We're hoping NOTHING as DISHEARTENING as 2021 cancellations happens in 2022 although we did learn some things and will apply them to keep our customer service up to our standards & what you expect from us.
We've learned what to do when our sanity wanes...............have a drink and relax with friends!
Some of you have put TRAVEL on your "TO DO LIST" this year. And, you can do it with so many new friends and old friends. We sure had missed the greetings with smiles & hugs, and, depending on your comfort level...kisses!
I think if you could ask some of the folks who put travel on their calendar with us for the November OASIS cruise, you will find that they had a chance to feel "Normal" - what they want as "Normal" - AGAIN. They "ESCAPED" all the rules of confinement even if for only one week the whole year.
Moving forward there will probably be some bumps in the roads we choose, but, think POSITIVELY and plan to EXPOSE yourselves to some good ole FUN along the way every & any moment you can.
Why do we do this? For the BEST REWARD possible: WITNESSING YOU having SO MUCH FUN ... it's AWESOME!
For this NEW YEAR may we all have as much FUN as we possibly can and ENJOY those we share it with. Stay HEALTHY, SHARE HAPPINESS & LOVE with your HUGS & SMILES!!!! We look forward to seeing you this year.
The FOX TRAVEL TEAM....Jennifer, Debbie, Alma, Lori, Marylin, Anita, Gus and Dave along side Donna & James