/

/

/

Woodlands Marathon Traffic Update
Woodlands Marathon Traffic Update
By:
Woodlands Online | Published 03/04/2022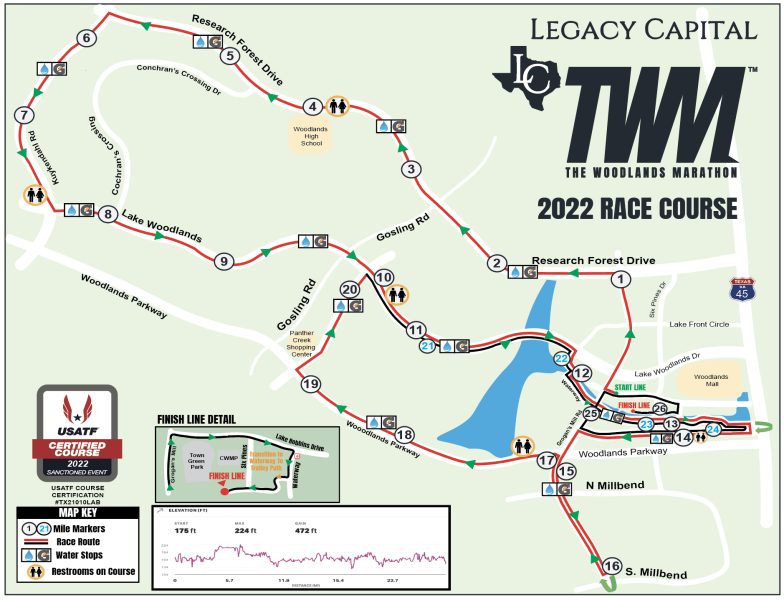 THE WOODLANDS, TX -- Tomorrow (Saturday) all morning and most of the afternoon is The Woodlands Marathon. Traffic cones will be going up and traffic control officers (with badges) will be making an early morning presence pre-dawn, so be aware of areas you should avoid.
As you can see from the map, if you try to access the great big rectangle bordered by Kuykendahl, Research Forest, Grogan's Mill, and Lake Woodlands Drive/Woodlands Parkway, you'll find yourself in a snarl. Even a simple north/south jaunt on Gosling might slow down your day.
If you're west of Gosling, you can take Woodlands Parkway westbound to get to FM 2978 and take that north to FM 1488 or south all the way into Tomball and Houston. If you're south of Woodlands Parkway, a simple detour onto Sawdust Road will grant you easy access to I-45. And if you're anywhere inside that aforementioned rectangle, either plan for a cozy day inside, or maybe strap on your walking shoes and cheer on the runners.
If you DO manage to be able to get around the area, why not head up to Conroe to the Lone Star Convention Center, where the Montgomery County Home and Outdoor Living Show will be going on all weekend?
Articles by Month of Posting