/

/

/

Girls Academy Champions League 2022
Girls Academy Champions League 2022
By:
Houston Dynamo | Dash Youth Soccer Club | Published 03/28/2022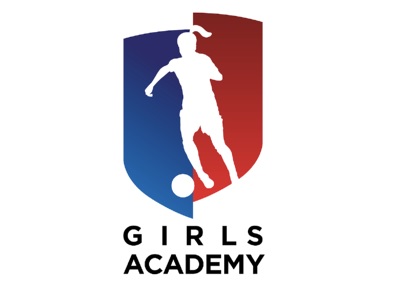 The Girls Academy launched a separate, aspirational competition to add additional quality competition for the most competitive clubs in the GA. Qualification was a reward for a consistent commitment to player development and overall success.
Participants are decided based on final league standings and consist of two (2) clubs from each of the seven (7) conferences. Additionally, the top (2) best-performing and highest ranked wildcard teams at the National Playoff from each age group were added to the mix for a total of sixteen (16) teams per age group. The following elite clubs across the country were present: Colorado Rush & Houston Dash (Frontier), National & Cincinnati United Premier (Mid-America), TSJ-FC & Cedar Stars Academy-Monmouth (Mid-Atlantic), NEFC & South Shore Select (Northeast), Lamorinda Soccer Club & FC Bay Area Surf (Northwest), Tophat Gold & IMG Academy (Southeast), City SC & SC Del Sol (Southwest). Over two hundred and twenty (220) college staff were present along with professional scouts / staff from the USA and Mexico Soccer Federations.
All six (6) Dash teams qualified for the prestigious event with the following groups highlighting the event:
2009 group finished in 2nd place (lost on penalties, ranked #23 Topdrawersoccer)
2007 group finished in 3rd place (won on penalties).
2005 group finished in 4th place.
The following Girls Academy coaching staff were present throughout the event - Dave Dengerink, Steve Grave, Omar Morales, Marcus Watt, Brittain Rademacher.
"Overall the Champions League event was a great experience and a very good chance to showcase your skills in front of coaches," said Madison Taylor, 2007 Girls Academy. "The environment was very intense in a positive way. I have never had a chance to truly know how it feels being tied in overtime and having to go to penalty kicks or the feeling of winning after a really competitive game that decides if you move on in the event. As far as the exposure, I thinks it's really good, even though I'm pretty young. It gives you motivation to go out and play like no one has seen you before. After the trip I couldn't stop talking about it, and looking back and realizing how much fun I had."
"Had a great time at the Girls Academy Champions League event in Bradenton, Florida last week. There was a lot of great soccer played by some of the most talented teams in the country, " said Bo Littleton, 2005 Parent. "The girls had a great time and the fields were in terrific shape. We were very impressed with the amount of college exposure at each game by top NCAA Div. I schools. This was a fantastic event!"
"The Girls Academy Champions League event provided an elite environment for the players. The competitive format, facilities, organization and execution of the event was excellent," said Marcus Watt, Girls Academy Staff Coach.
GIRLS ACADEMY CHAMPIONS LEAGUE
COLLEGE COACHING STAFF PRESENT
Dash Academy 2009 (ranked #23 Topdrawsoccer)
Dash Academy 2005
Articles by Month of Posting