/

/

/

Buying A Home With Cryptocurrency: The Digital Realm of Real Esate
Buying A Home With Cryptocurrency: The Digital Realm of Real Esate
By: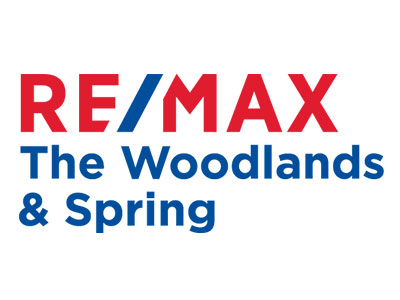 RE/MAX The Woodlands & Spring | Published 06/21/2022
Right now, a luxury home for sale in Westport, Connecticut boasts an indoor squash court, a glass conservatory to house a pool, and even a Foucault Pendulum – but that's not all that makes the property unique. The end of the listing description states: "May be purchased with cryptocurrency."
Becoming increasingly more common, this one tagline is a portal into the new wave of payment, value, and property ownership.
How can homebuyers actually use cryptocurrency – or digital tokens – to purchase a tangible property? And, are these new age forms of payment as legitimate as traditional currency, like the U.S. dollar? The answer is complex and evolving by the day. Learn more about the relationship between cryptocurrency and real estate from RE/MAX agents and cryptocurrency experts.
Cryptocurrency and NFTs – what are they?
Cryptocurrency – conversationally referred to as "crypto" – means digital currency, which is usually mined through the computer. Commonly known types of crypto at the moment include Bitcoin, Ethereum, Litecoin, and more. The United States Dollar Coin (USDC) is an example of a stablecoin, which means its value matches that of its physical currency counterpart. The ownership of these digital coins or tokens are tracked and transacted with through blockchain technology, which acts as a digital ledger.
Different from crypto is an NFT – or, "non-fungible token" – which is a digital way to represent the value of one asset. A unique asset, like a photo that exists online or a house that exists in real life, can be wrapped and transacted as an NFT.
"Non-fungible means one of one, so it can't be duplicated," shares Andrew Daniels, an agent with RE/MAX Alliance Group in Trinity, Florida. "If I have a Bitcoin and you have a Bitcoin, and we trade Bitcoins, those are fungible tokens. For an NFT, a perfect example is real estate because [each home] has a legal description, including a tax ID number, and no other property has those same exact details. You can show ownership of the NFT on the blockchain."
He continues, "Right now, I think NFT properties are mostly investment properties because they are usually held in an LLC. Investors always want top dollar in the quickest turnaround time, which I think is perfect for this type of platform."
How can digital currencies be used to buy real estate?
If a seller is looking to accept payment via cryptocurrency for their property, then buyers can either use their own crypto assets as a form of payment, or they can seek out a crypto-backed mortgage through accommodating lenders.
"[Using cryptocurrency] opens up the path to homeownership for many people," says Joe Budelli, the Chief Revenue Officer of Propy, a blockchain powered technology platform designed to simplify the real estate transaction. Propy is well known for specializing in modern finance by helping those buying a home with crypto or selling a home as an NFT – and the platform can even process contracts in escrow and record title on the blockchain.
Created to provide further transparency to consumers, Propy was one of the first companies using blockchain technology and conducted its first crypto real estate transaction back in 2017. The platform supports agents, too – Daniels, along with many other RE/MAX agents, is a Crypto Certified Agent through Propy.
A Web3-powered platform, Propy is positioned in line with the next phase of the internet.
"The next version of the internet is all about online social groups and accessible shopping. [The COVID-19 pandemic] expedited us to 3D home tours and remote meetings, and with online listings, more data is being presented to the consumer," says Budelli. "Consumers have a better way to access the data of a home. Now, they need a better way to actually purchase it."
The luxury home mentioned previously, whose seller is open to accepting crypto as payment, is being represented by Carrie Perkins, an agent with RE/MAX Heritage in Westport, Connecticut. Dubbed "Xanadu," the over 10,000 square-foot home that overlooks Long Island Sound is listed for $12 million USD. Perkins shares that if a buyer uses crypto, they will pay the equivalent of the listing price in the agreed upon digital currency. This means that, like with all investments, the value of the coins is subject to shift in the aftermath of the transaction's closing.
Does the process differ from a traditional real estate transaction?
The short answer? Yes. The process of buying and selling real estate with digital currency differs, especially when a home is wrapped as an NFT.
"There are two forms of crypto transactions," explains Budelli. "A crypto transaction can occur in the traditional real estate process where you need an escrow officer that understands and is qualified in cryptocurrency and the differences it entails. And then there's the crypto transaction that occurs with NFTs."
Daniels identifies an expedited timeline as one of the key differentiators between the types of transactions.
"When a buyer is buying with crypto, it's not necessarily sped up. But when they're buying a property as an NFT, it is. The NFT transaction is instantaneous" explains Daniels.
"How the [NFT] process starts is a buyer and a seller do all of their due diligence before the time of the sale," he says. "The seller will provide an appraisal report or a market report, clear title and a home inspection report. So, when the property goes up for sale, and somebody wants to make an offer on the property, they're able to see the title is clear. [The buyer is] able to see the market value and condition of the house upfront, which is unlike how traditional real estate transactions are done."
At the time being, virtual transactions are an effective equalizer as digital currencies, unlike tangible currencies, are largely universal rather than country specific. This can be especially helpful for global buyers purchasing homes across borders. Margee Gustin, an agent with RE/MAX Top Performers in Lake Bluff, Illinois, who is also certified through Propy, believes that as cryptocurrency and NFT wrapping become commonplace in real estate, the primary demographic using these forms of payment could shift.
"Younger buyers may not want to go through the traditionally lengthy process," predicts Gustin. "The homebuying process is exhausting – especially these days. So, this could be a really easy way to pretty much know everything about a property just at a click of a button, transfer the money, and become the new owner."
Daniels agrees that the process of buying and selling homes with crypto will become mainstream over time. And, if all transactions are recorded on the blockchain, it can alleviate concerns of data security.
"I think once all properties start being logged on the blockchain, it's going to make real estate a liquid asset, and people are going to be able to exchange much quicker than we do now," he says. "I see this rising in popularity within the next two or three years. And the more you understand the blockchain, the more it's going to help prevent wire fraud, title fraud, and mortgage fraud," says Daniels.
Daniels is among the first real estate agents with experience in the field. He was instrumental in facilitating the third cryptocurrency real estate transaction ever recorded, where the property – a condo in Tampa, Florida – was wrapped as an NFT. The property was both listed and sold as an LLC using USDC.
If the transaction is digital, is the help of a real estate agent still necessary?
Regardless of the form of payment, real estate consumers still benefit greatly from the guidance and help of a qualified real estate agent during the buying and selling processes.
"This is the biggest transaction [a person] is going to make in their lifetime and the real estate agent has to stay at the forefront," says Budelli.
Gustin agrees, "Agents are valuable in these transactions because we help [clients] do the work up front. I want to continue helping people buy and sell homes the way we're accustomed to, while also being open to – and prepared to – assist clients with this technology."
"Cryptocurrency is going to play a big part in the future of real estate," she says.
Written by
LEAH CURTIS
Articles by Month of Posting