/

/

/

What is Yard Art? (And Why You Need Some)
What is Yard Art? (And Why You Need Some)
By:
Mr Handyman of The Woodlands | Published 06/24/2022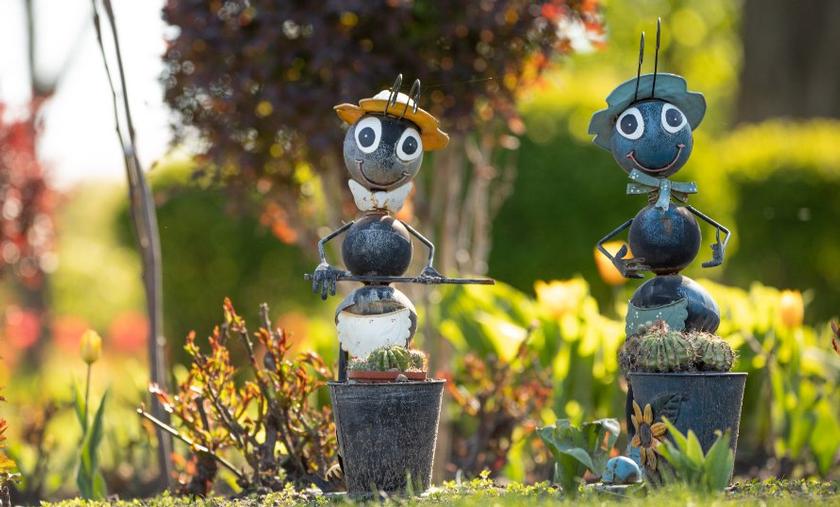 When it comes to jazzing up the yard, most people think of different shrubs, flowers, and trees they can plant to add colors and textures to their exterior spaces. However, outdoor yard art is a fun and unique way to bring style and design to your property without worrying about watering, fertilizing, or the other upkeep associated with plant life.
This article will give you some yard art ideas to consider that could really spruce up your humble abode.
Yard Art Ideas
Art for outdoor spaces comes in a variety of forms. Here are some ideas to consider that could add some appeal to your outdoor living spaces:
Decorative furniture. One way to add style to your yard is decorative furniture. Although most people only think of the practicality of deck seating, having a more stylish bench or group of chairs throughout your yard (maybe by a natural or artificial water feature) can bring a different feel to your outdoor space.
Lawn ornaments. Whether you choose a silhouette cutout, glass orbs, or even a metal statue, ornamentation in the form of animals, people, or other items can liven up anything from a flower bed to a row of hedges. Either to accent your flowers or to serve as a focal point on a landscaped island, your options within this type of yard art are limitless.
Wind chimes and other accent pieces. Quite possibly, the most common piece of yard art is wind chimes. Due to the countless styles, sizes, and other options associated with these pieces, you can put them in just about any yard, and they'll fit in. In addition to looking good, the added tinkling of a wind chime can really make it feel like summer.
How to Secure Yard Art
Properly securing your yard art depends on the size, location, and type of art you have. One of the most common ways to secure yard art is with cement mix. Concrete provides a sturdy base for your piece, so it cannot be easily dislodged. Another common method is to attach the art to a metal pole that is buried in the ground. Both methods should help keep your art from tipping or moving in heavy winds. It will also help deter would-be thieves.
How to Paint Metal Yard Art
Custom painting metal art for outdoor display is a fun way to add some personality to your pieces. Because your art will be outside and exposed to the elements, use oil-based paint with a semi-gloss finish to make sure your new coat of paint will stand up to the elements.
The easiest way to paint your yard art will be with a sprayer tool or a can of spray paint. Spraying the paint will provide full and even distribution.
How to Protect Metal Yard Art
Once you've painted your yard art, protect it from damage. Apply multiple layers of clear polyurethane to preserve the finish; just make sure you let it dry between coats. Keep an eye on the piece and apply more polyurethane if the initial coat appears to be wearing down.
Consider scheduling a professional power washing service each spring to remove any layers of dust and grime from your outdoor living spaces. When your deck, patio, and fence are sparkling clean, they can showcase your outdoor art piece more effectively.
Need Installation and Yard Art Inspiration?
A unique and distinctive piece of yard art can help set your home apart from others in the neighborhood. To really make it shine, paint your art, preserve it with a proper protective coating, and ensure it is installed and secured properly. If you need help, your local pros at Mr. Handyman are ready to help bring your vision to life. Give us a call at (877) 685-1377 or request service online today.
Articles by Month of Posting