/

/

/

Why Seeking Help and Treatment Can Change Your Life
Why Seeking Help and Treatment Can Change Your Life
By: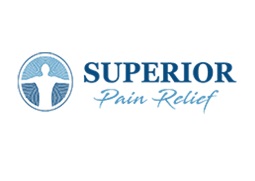 Superior Pain Relief | Published 07/08/2022
Living with chronic pain can be very difficult. While there are many things you can do to help manage your pain from home, sometimes, getting treatment from professionals is the best for minimizing your pain, making your pain more manageable, and living your happiest life. Reducing pain cannot always be done from home. Pain management clinics serve those living with chronic pain by assisting in the diagnosis and management of chronic illnesses. Here are a few reasons why seeking help and treatment at the Pain Management Center of Houston can change your life.
Get a diagnosis for your pain
If you are living with chronic pain but your primary care physician has been unable to find the cause of your pain, you may benefit from going to a pain management clinic. Pain management clinics specialize in chronic pain. We work tirelessly to diagnose your pain so we can best come up with a treatment plan to get you feeling better.
Manage/Treat your pain
After we have found the root cause of your pain, or if you already have a diagnosis, you can come to the Pain Management Center of Houston so we can treat your pain. We have professional, skilled staff who specialize in treating chronic pain. We have many different methods to treat pain including various technologies, injections, minimally-invasive procedures, medication, physical therapy, and emotional support.
Work with the best technology
The advanced technology at our pain management institute allows us to serve those living with chronic pain as it gives us the ability to do many procedures that help alleviate chronic pain. Our minimally invasive procedures have had great results and have provided relief for hundreds/thousands of patients over the years. These are procedures done by our trained medical professionals that simply cannot be done yourself at home. Here are a few of the pain management treatments we have to offer:
Stellate Ganglion Blockade
Epidural Steroid Injection
Radiofrequency Ablation
Medial Branch Nerve Block
MLS Laser Therapy
Sacroiliac Joint Injections
Dorsal Root Ganglion Stimulation
Neurostimulation
Get medication
Another way a pain management clinic can help decrease your chronic pain and get you on your way to a happier life is by prescribing medication. After finding the cause of your chronic pain and talking through treatment options, our doctor on staff may make a recommendation for medication that could help with your chronic pain. This is another huge benefit to seeking professional pain management help as we can prescribe medication that you would not be able to get without a doctor's prescription. Many people have found relief for their chronic pain through medication and it may work for you, too.
Work with physical therapists
The Pain Management Center of Houston treats chronic pain with suggested physical therapy options as well. We can connect you with specialists in chronic pain and will tailor your physical therapy sessions with alleviating your chronic pain in mind. During physical therapy, you work to strengthen the body and focus on how the body is moving. In doing so, you strengthen your muscles and work towards proper body movement and alignment. This can help decrease your chronic pain as well.
Emotional support
Pain management is not something you should have to go through alone. While it is great to get support from your family and friends, there is also value in finding support from medical professionals who have treated many different people living with chronic pain. Here at the Pain Management Center of Houston, our staff strives to support you physically and emotionally through the journey that is your chronic pain. Just because we have worked with many different people with chronic pain does not mean you will be just a number to us. We recognize that no two chronic illnesses are the same and provide customized treatment plans for every individual.
Our team
For certain things, you just need the experts! One benefit of going to a pain management insusite to receive care for your pain is the qualified staff you will get to work with. Instead of trying to stumble through your pain at home, we have knowledgeable experts who are educated and trained in pain management. Our staff stay up to date on the latest research in order to best recommend the most effective pain management therapies for you. Dr. Alan Moore watched his first pain management operation at his father's side at the age of 12. He has been practicing anesthesiology and pain management for decades. He specializes in treating migraines and headaches with a focus on neck pain and pain in the extremities. He also takes a holistic approach to his treatment plans, including using minimally-invasive surgical techniques and implantable neurostimulation devices.
Sometimes, the tips and tricks for reducing your pain at home only do so much. Coming to the Pain Management Center of Houston, you will work with experts who specialize in chronic pain. We work with technology to do minimally-invasive procedures, prescribe medications, and conduct physical therapy. From diagnosis to treatment, we will be there with you every step of the way.
Not sure if our institute is right for you? Give us a call at 936-755-4412 or request an appointment with us and we can further discuss your options.
Articles by Month of Posting