/

/

/

4 Reasons to Have a Pro Remove Door Dings on Your Car
4 Reasons to Have a Pro Remove Door Dings on Your Car
By: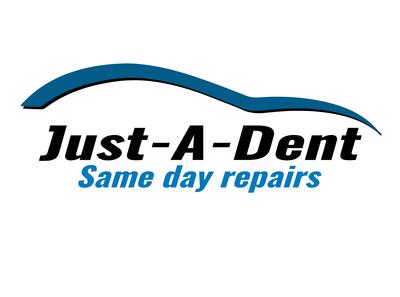 Just A Dent | Published 07/29/2022
With the wide expanse of information available on the internet, including DIY tutorials, more people than ever are attempting to perform their own ding repairs in an attempt to save time and money. All too often, here at Just-A-Dent of Spring, Texas, we get the botched results of DIY attempts and frustrated vehicle owners. While there is no job too big or too small for us to repair, here are a few reasons you should skip the hassle and let the pros remove door dings on your car.
They Do It Everyday
The pros at Just-A-Dent remove door dings, vehicle dents, and hail damage from North Houston vehicles all day, every day — it's what we do. Day in and day out, they hone their skills and perfect their techniques. When you enlist the help of the pros for your door dings, you get the benefit of these perfected skills.
It's Cheaper and Quicker Than Doing It Yourself
The number one reason that people attempt to fix their own door dings and car dents is to save time and money, only to find out they lose more of each when they skip a call to the pros. There is a common misconception that dent repair pros are expensive and inconvenient. At Just-A-Dent, we are proud to offer quick and efficient same-day services for door ding, paintless dent repair, and hail damage repair. Give us a call to find out how much time and money we can save you!
They Have All The Right Tools
The pros are ready with the latest tools, equipment, and techniques. Sure, you can take on the challenge of fixing your own door ding, but if you don't already have the right tools, you'll have to acquire them. Or, you could drop by Just-A-Dent for great same-day service with the right tools for the job.
Accountability and Guarantees
One of the biggest benefits of taking your door dings to the pros is accountability and workmanship guarantees. When you bring your vehicle to Just-A-Dent, if something is not right, we are responsible, whereas if you attempt to correct the problem yourself, you've got no one to blame if the end results aren't perfect. Don't settle for a homemade look on your car's paint, trust the pros at Just-A-Dent.
We applaud those who take on the challenge of learning new skills and trying their hand at self-repairs on most things. However, we firmly believe that there are some things that are better left to the pros, and door ding repairs are one of those things! Pass the hassle on to us and call for your same-day door ding repair in North Houston today!
Articles by Month of Posting