/

/

/

Air Conditioning Repair In The Woodlands
Air Conditioning Repair In The Woodlands
By:
Hal Watson Air Conditioning Company, Inc. | Published 09/23/2022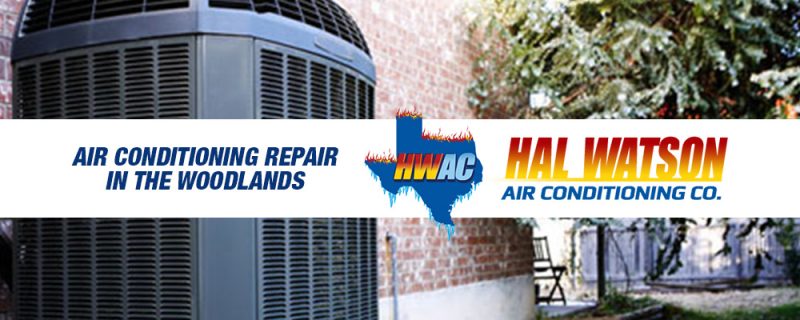 Hal Watson is your expert when it comes to air conditioning repair in The Woodlands. Have you ever run into a problem where your AC unit is not functioning the way it should be? Do you notice air coming from your vents that is warm instead of cold or maybe nothing comes out of your vent at all? This can be frustrating and confusing to say the least. Does it seem like it takes forever to get your living room to a comfortable temperature? These are all common problems that require an experienced AC technician to look at.
Sometimes, the longer you wait to address these issues, the more damage you incur to your air conditioning system. Tackling these problems early and hiring a reputable AC company to fix these issues can not only bring peace of mind, but can also help reduce your overall repair costs.
Here are 5 reasons to use Hal Watson for your air conditioning repair issues:
Hal Watson has some of the best trained AC technicians in the industry. They work hard to fulfill Hal's mission by providing skilled, personalized, "hometown" customer service and reliable equipment. Besides extensive background checks and State of Texas registration, they are also certified by NATE and the EPA.
Hal Watson has a reputation for excellence. Since 2010, The Woodlands community has voted Hal Watson "Best of The Woodlands." This award is voted by residents and businesses right here in town. It has been their honor to be voted one of the best in The Woodlands for so many years.
Hal Watson has been serving The Woodlands and surrounding areas for over 60 years. Hal Watson founded Hal Watson Air Conditioning in 1961. After retiring from police work, Hal wanted to serve the community he loved so much with quality and reliable HVAC services. Since its inception, the company has been a trusted, locally-owned business with a hometown attitude. Hal then passed the company on to Leah and her husband, Tyler Symens. The two picked up the torch and continued to grow the company without sacrificing customer service or quality of the products offered. Hal Watson AC is a hometown company with a hometown attitude. Reliability and trustworthiness matter, and it shows in the work done by everyone at the company.
Hal Watson is a huge supporter of the local community. One of the great local efforts Hal Watson has been a leader in involves supporting local high school sports broadcasting. In its infancy, Hal Watson sponsored sports and helped Woodlands Online create the most comprehensive sports broadcasting provider in the area. Because of Hal Watson's generous support of local high school sports, thousands of residents have been able to watch their family and friends play high school football, basketball, volleyball, baseball, and softball. In addition to local sports broadcasting, they have supported firework coverage, and supported local news coverage of sports including track and field, water polo and soccer.
Hal Watson has worked on just about every type of AC system out there. You would be hard pressed to find an AC product that Hal Watson can't fix. Hal Watson provides cooling and heating AC services done right the first time — at their quoted price. A few of the brands that Hal Watson repairs include:
Trane
Daikin
Rheem
Carrier
Amana
York
American Standard
Hitachi
Mitsubishi
Electric
Bryant
Ruud
Coleman
Click here to learn more about air conditioning repair services from Hal Watson
Articles by Month of Posting