/

/

/

How To Protect Your Smart Home From Hackers
How To Protect Your Smart Home From Hackers
By:
Mr Handyman of The Woodlands | Published 09/27/2022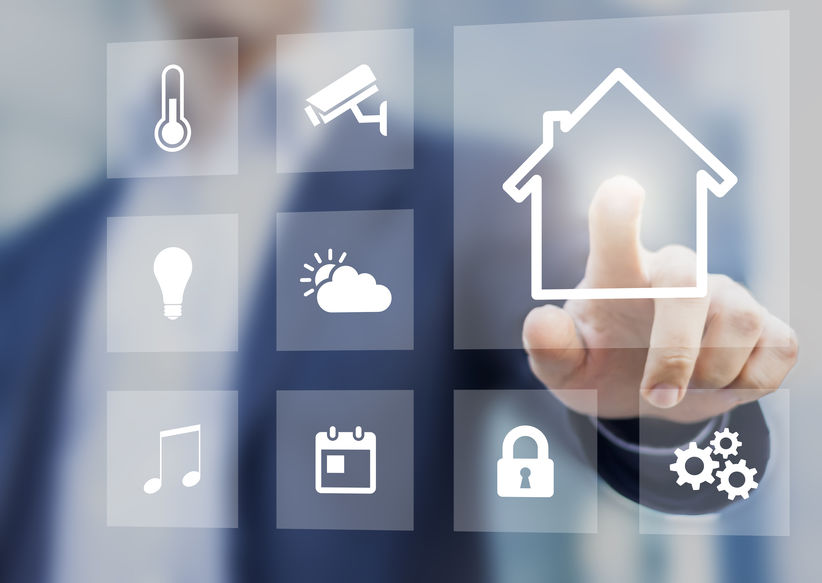 If you're planning to upgrade your home to a smart home, no doubt you're excited about the features and convenience you'll soon enjoy. Smart locks, video doorbells, and smart thermostats, for example, provide excellent functionality while offering abilities that far exceed their old-school predecessors. However, this upgrade of technology and convenience does come with a few risks. Hackers could try to compromise your new technology and use it as an entry point into your home network. But there are some simple steps you can take to minimize the risk and ensure your new tech and smart home remain secure.
Understand the Risks
All smart technology devices operate and are controlled remotely through a wireless network. Video doorbells, wireless speakers, smart thermostats, lighting, even smart appliances are all part of the Internet of things (IoT). They are connected and controlled using the network router in your home. This combined with some sketchy built-in security features makes many of these smart devices susceptible to hackers, unless of course you take the proper precautions, which minimize the risk.
Take Precautions to Minimize the Risk
Your router serves as the gateway into your private home network, which makes it a prime target for hackers. Older routers that use older, or outdated firmware are much more vulnerable to hacking. So if you're currently using an older router to run your network, now might be a good time to upgrade to a more advanced version, with the latest firmware. This relatively inexpensive upgrade can significantly improve the overall security of your network and reduce the chances of it being compromised.
Make Sure You're Using the Latest Software
Like your router, the software used to operate your wireless network should be current too. WEP (Wired Equivalent Privacy) is a security algorithm for all IEEE 802.11 wireless networks. If you're running the standard WEP, which is outdated and insecure, it's time to update. Make sure your network is running on a WPA2, or the newer WPA3 software.
Renaming Your Network
Even the newest routers need to be configured when you connect them. You should immediately rename your router and create a new password. Either use a password generator or choose a network name and password that include no details about the router make and model, your address, name, family members, and so on. It should not include any personal information. Hackers are good at what they do, so if you name your network after the family dog, use your birthday, or address, a hacker will have an easier time figuring out your password. However, if you make it too difficult, they'll get frustrated and move on.
Two is Better Than One
Most routers are capable of handling more than one network. So, it's a good practice to create two networks—one to share with friends, guests and operate your smart devices, and one that is private. Use your private network for work that is confidential, like online banking, credit card transactions, tax returns, providing personal information and online shopping.
Use your 'open' or 'common' network to connect and operate your IoT devices. This will keep things like your home computers separate from your smart doorbell, thermostat, appliances, and any other smart devices you have. Friends and guests can also use your 'open' network to access Wi-Fi when visiting.
Safe and Secure
Maintaining a secure network is all about doing the little things and periodically checking the status of your network to ensure it is up-to-date and secure. Every smart device in your home should have its own password, and your passwords should be changed periodically to maintain security. Just like with your network, you can use a random password generator to help you create different passwords. And remember, if you decide to create your own passwords, don't get personal, as in, don't use personal information to create your passwords.
Since you'll be updating your passwords periodically, make sure you maintain a secure list of all your passwords and keep them in a secure, safe place. Add another level of security by coding your passwords in a way that only you know how to decipher. Following these simple steps will not only help make your network more secure, you'll also have greater peace of mind knowing you've taken the right steps to secure your smart home.
Security Times Two
A solid password strategy is a great approach for securing your smart home network. When you combine a password strategy with a two-factor authentication it will enhance the security of your smart home even more. 2FA, as it's called, is a two-step process for verifying the identity of the user trying to access a particular network or device. 2FA requires a user to log in using a password, which triggers a request to enter an additional security code, usually received via text or email. Two-factor authentication just offers another layer of security and protection for your network.
Planning Your Smart Home
Living in a smart home has many advantages and provides great convenience. You'll love being able to control and operate your lights, security system, thermostat and appliances using your phone or a simple voice command, but with all this convenience there is some risk. Taking the necessary steps to secure your smart home from hackers will give you the peace of mind and security you need to enjoy it.
So the next time you walk into a room and turn on your lights or an appliance using just your voice, remember that taking a few extra steps to secure your smart home is well worth it. If you need help installing your smart home devices, like a smart lock or video doorbell, contact the professionals at Mr. Handyman for help.
Articles by Month of Posting