3 Training Types
By:
Condition 1 Combat Center | Published 10/05/2022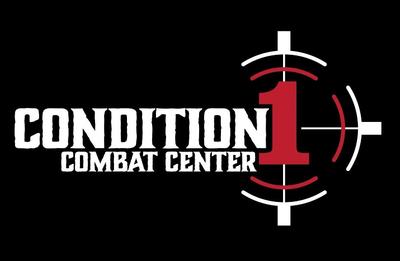 Joe and Vithyea (Tia) Morris, founders of Condition 1 Combat Center, started this school because they see a need in the community. Joe is a 2nd Dan Krav Maga Black Belt Instructor and has been training in Krav Maga since 2008. He is also a Marine Veteran who conducted combat operations missions in Iraq. Their vision is to provide real-world training so people can defend themselves if a dangerous situation ever occurs. They also plan to give back to our military and first responders by offering special training sessions for them.
GROUP CLASSES
ALL AGES WELCOME
MILITARY & FIRST RESPONDERS DISCOUNTS
MULTIPLE DISCIPLINES OFFERED
3 TRAINING TYPES UNLIMITED, ALL ACCESS
Krav Maga
Learn a fight-centric style of Krav Maga to learn self-defensive moves that will keep you safe in the real world.
Jiu-Jitsu
Professional fighters practice the fundamental skillsets of Brazilian Jiu-Jitsu to defends themselves using leverage and positioning
Muay Thai
The striking and sparring techniques in Muay Thai build strength and perfect form for fighters in the ring or on the streets.
Contact Us Today!
Condition 1 Combat Center Blogs: (2)
Articles by Month of Posting