/

/

/

John Cooper's Admission Applications Are open for the 2023-24 school year
John Cooper's Admission Applications Are open for the 2023-24 school year
By:
The John Cooper School | Published 12/05/2022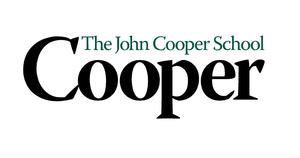 Admission applications are open for the 2023-24 school year! Please visit the apply page to start the application process.
About John Cooper:
Our Mission, Philosophy, and Goals guide our decisions and programming to create a experiences that supports the whole student, from exceptional academics, campus life, fine arts, athletics, and service.
A Brief History
The John Cooper School was founded through the generosity of corporate and private benefactors, dedicated parents, and other supporters in The Woodlands and the Houston metropolitan area. It was named in honor of Mr. John Cooper, the long-tenured Headmaster of Houston's Kinkaid School, whose expertise and counsel guided the school through its original formation and early years of operation.
Cooper officially opened on September 6, 1988, on a 43-acre campus designated for this purpose by Mr. George Mitchell. Mr. Mitchell is the founder and original developer of The Woodlands, a planned community of over 100,000 residents located 40 miles north of Houston.
The School began operations with an enrollment of 175 students in prekindergarten through seventh grade, and one additional grade level was added each successive year. The first senior class graduated in 1994. The opening enrollment of 1,294 students for 2021-22 represents the School's largest ever student body.
A non-profit corporation governed by a board of trustees, Cooper earned its first accreditation by the Independent Schools Association of the Southwest (ISAS) in 1998. That accreditation was renewed again in 2008 and 2018. The School also holds memberships in the National Association of Independent Schools (NAIS), the National Association of College Admissions Counselors (NACAC), the College Entrance Examination Board (CEEB), and the Education Records Bureau (ERB)
The campus has expanded in conjunction with the School's steadily growing student body. Construction on a Middle/Upper School academic building was completed in 1992, and a capital campaign in 2001 supported the construction of a Middle/Upper School Gymnasium and track, additional fine arts classrooms, and a third middle school science lab. Additional funding supported the expansion of the Middle/Upper School classroom building; five classrooms, two computer labs, and new guidance and college counseling offices were added.
The Sims Student Center opened in 2005, featuring a dining hall, meeting rooms, and student lounge areas. A 38,000 square foot Glenn Performing Arts Center opened in 2008, featuring band, choir, and dance rooms, a 125-seat black box theater, and a 520-seat main stage theater.
In 2011, a new Upper School library and four classrooms were added, synthetic turf was installed on the football/soccer field, and a scoreboard naming Pugh Field was erected. A Middle School football program was also initiated as part of a multi-year plan to develop football as a fall sport on the varsity, sub-varsity, and Middle School levels. An Upper School football team (grades 9-11) was added to the football program for the 2012-13 school year.
In 2013, the school opened a 18,000 square foot classroom addition to the Lower School, which facilitated the addition of 62 new Lower School students. This addition includes rooms for all fifth grade classes plus a music room, computer lab, and Spanish classrooms that are used by students at various Lower School grade levels.
In 2014, the baseball field was renovated with the addition of new dugouts, lighting, spectator seating, and an indoor hitting facility. Artificial turf was installed on the entire playing field surface, and the facility was named the Field Family Diamond at Finnie Park.
In 2016, the school opened The Rock Math+Science Center, which spans three stories and includes 60,000 square feet of interior space. Included in the Center are three classrooms and laboratories for Middle School science, six for Upper School science, and seven for mathematics. The Center also houses a computer lab, robotics classroom, forum classroom, Finnie Family Rooftop Garden & Observatory, Bayless Chemistry Plaza, and 135-seat Ramirez Lecture Hall.
A new, 4,250 square foot Lower School Library building opened in 2018, and the former library was renovated to consolidate administrative offices.
The John Cooper School Blog Blogs: (2)
Articles by Month of Posting