/

/

/

Design Tip: How to Change Your Holiday Decor This Season
Design Tip: How to Change Your Holiday Decor This Season
By:
Decorating Den Interiors - Jennifer Jones | Published 12/07/2022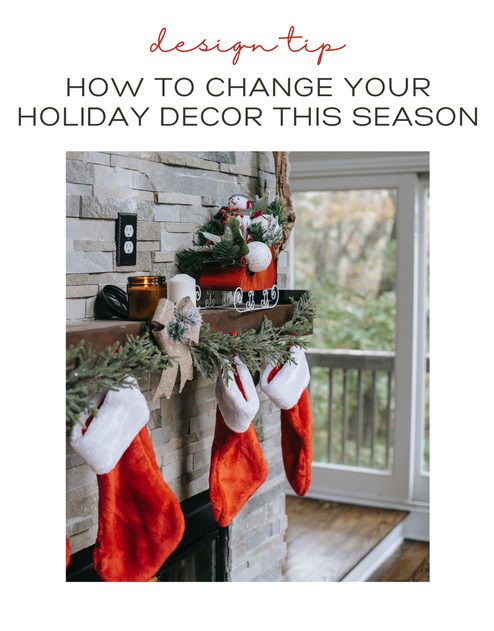 This time of year is so traditional and nostalgic, often taking you back to your childhood splendor. While there are plenty of classic touches about the holiday season that simply can't be changed, there are many different ways to decorate and start new traditions to pass on to your family.
1. Follow a "less is more" vibe
Oftentimes, Christmas is associated with an abundance of decorations, creating your own whimsical wonderland in the comfort of your own home. Instead of following through with this usual option, consider a theme that's more minimalistic. Perhaps you focus on using one bold color - white, green or red - instead of a mixture of the three for a simplified look.
2. Decorate in a new place
Everyone has that one room in their home that gets the most attention around Christmas. This year, try decorating a new space such as the dining room or guest room. Focusing on a different space can give you a whole new perspective on the holiday season.
3. Try a new tree
The Christmas tree is the most common decor item in homes during the holiday season, and many people decorate with the same ornaments year after year. If you really want to mix things up, consider a different colored tree. A gorgeous white tree makes a modern and stylish statement without taking away from the spirit of Christmas.
Articles by Month of Posting