/

/

/

Girls Academy Winter Showcase & Champions Cup 2022
Girls Academy Winter Showcase & Champions Cup 2022
By:
Houston Dynamo | Dash Youth Soccer Club | Published 12/08/2022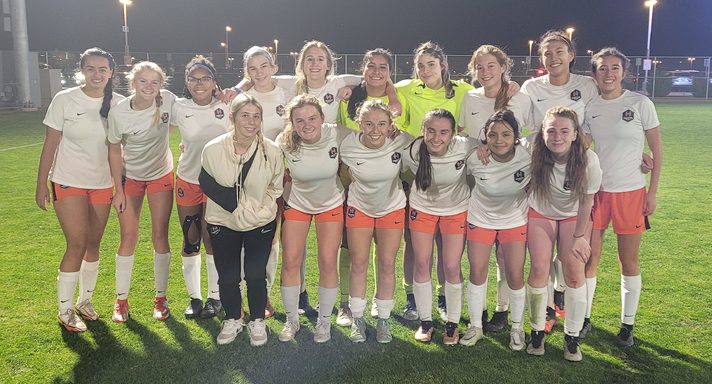 The Houston Dash Academy headed to Bell Bank Park in Mesa, AZ for this years GA Winter Showcase & Champions Cup event from December 1-5. This event was the first Champions Cup event of the season with all qualifying teams from U13 to U19 facing off. The Showcase event featured U15 - U19 teams who played competition outside of their conference during the event weekend. Colleges were represented in huge numbers from across the country with over 275 coaching staff present along with the United States Soccer Federation scouts observing the talent on the sidelines.
All six (6) Houston Dash Academy teams attended the prestigious event with three out of the six teams (U13, U14 and U16) qualifying for the quarter-final stages.
"Our first trip to Arizona and it did not disappoint! Bell Bank Park was an impressive facility. Even after an unexpected day of rain in the dessert the grass fields were in great shape." said Spencer Bates, '07 chaperone / parent. "As the parent of a high school freshman, it was impressive to see the number and wide range of college scouts that showed up to our games. We are already looking forward to the next visit to Arizona.
"This past weekend I went to the GA Champions Cup in Arizona," said Emma Bates, 2007 Girls Academy player. "It was so much fun traveling with my team, seeing college scouts at our games for the first time and just playing against other great teams. It was an amazing experience."
"The club has a continued responsibility to provide first class events, facilities and to showcase our players in front of the top college coaching staff in the country," said Dave Dengerink, Girls Academy Director. "The club has and will continue to provide the necessary resources to help place players into college by attending events such as the one held in Phoenix. I would like to thank the Girls Academy League staff for another professionally run event along with our Dash players and families for their commitment for the duration of the event."

"The Girls Academy Winter Showcase and Champions Cup event provided an elite environment for the players. The competitive format, facilities, organization and execution of the event was excellent," said Steven Grave, Girls Academy Staff Coach.

The following Girls Academy coaching staff were present throughout the event - Dave Dengerink (Academy Director), Steve Grave, Marcus Watt, Brenton Saylor, Angie Rigsby and Cami Privett.
COLLEGE COACHING STAFF ATTENDANCE
GIRLS ACADEMY LEAGUE INFORMATION
USA Men's World Cup Watch Party vs. Holland
Articles by Month of Posting