/

/

/

ECNL Boys Winter Showcase 2022
ECNL Boys Winter Showcase 2022
By:
Houston Dynamo | Dash Youth Soccer Club | Published 12/22/2022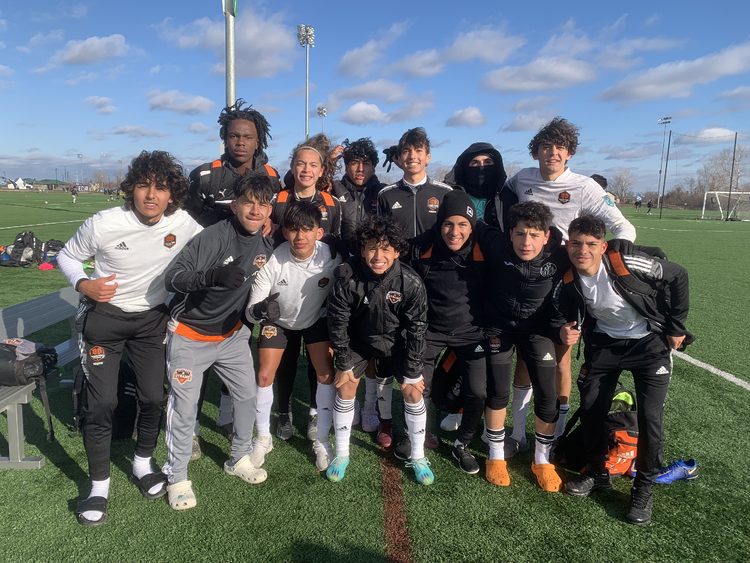 The Boys ECNL Program (U16, U17, U19) traveled to St. Louis, MO to close out their fall season and compete against the best teams from across the country from December 16-18.
"The St. Louis showcase was a great experience for me and my teammates, it not only helped us learn to play In very cold temperatures but also taught us how to live and grow together," said Videep Mundodi U16 ECNL. "We got to play three very exciting games and finish off our fall season on a good note."
"I would like to congratulate the players and the coaching staff for all their hard work during this last event and throughout the fall season. Our performances in the league and our showcases against the best teams in the country have been extremely positive," said Alex Cardenas, Boys Academy Director. "We look forward to the spring season with great anticipation in continuing the success that we have attained in the fall."
Coaching Staff in attendance: Alex Cardenas (Academy Director), Alfredo Martinez, Miguel Becerra
AGE GROUP

RESULTS

LEAGUE POSITION

U16

Won 3-1 vs. Sporting Nebraska

Tied 1-1 vs. Eclipse Select Soccer Club

Won 2-0 vs. Washington Premier

Overall Record: 2-0-1

1st (9-4-2)
U17

Won 5-0 vs. Real Colorado National

Lost 3-2 vs. Eclipse Select Soccer Club

Tied 2-2 vs. Concordia Fire Premier

Overall Record: 1-1-1

1st (10-3-1)
U19

Won 2-0 vs. Real Colorado

Won 2-1 vs. St. Croix

Tied 0-0 vs. Minnesota Thunder

Overall Record: 2-0-1

2nd (8-4-2)
COLLEGE COACHING STAFF ATTENDANCE
Articles by Month of Posting