/

/

/

Our Comprehensive, Technician-Test List of 2023's Top Commercial Smart Locks
Our Comprehensive, Technician-Test List of 2023's Top Commercial Smart Locks
By:
Flying Locksmiths of North Houston | Published 02/10/2023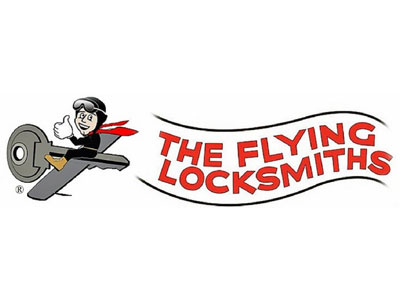 2022 brought us a mixed bag in pretty much every area besides commercial security. In 2022, commercial smart phone door lock companies like NexKey fell while others still rose to the top.
Below is a comprehensive guide to the top smart lock manufactures smart lock model for commercial doors in 2023 and beyond.
Every one of these locks have been tested by the best smart lock installers in the country, The Flying Locksmiths.
When do we suggest Smart Locks for Commercial Businesses?
We suggest smart locks for commercial doors for several different types of customers, but they generally fall into a handful of different categories.
I want to manage access to only one door
My business doesn't have internet access or power hookups near the doors
I want to automate access to my facility at a price point that fits my budget
I want my commercial keyless entry locks to have a lever handle
If any of these scenarios apply to you, then standalone access controls like smart locks are the right pick for your commercial property.
Most customers arrive on smart locks as their preferred access control type for any of those circumstances, or due to smart locks being generally much more cost-effective than wired access control.
The Features of the Best Smart Locks of 2023
What's a guide to commercial smart door locks without pointing you toward the best options to consider? Keep an eye out for these key features when shopping so you get the crème de la crème of smart locks.
Smart Lock Credentialing Types & Access Types
Due to the growing popularity of smart locks, there are various approaches to granting access. Most smart locks will allow you to lock and unlock the doors using an app on a mobile device. Other smart locks have keypads for coded entry, which is still a great option for anyone wanting to get rid of physical keys.
Most of the smart locks on this list have at least 2 of the following methods of authentication:
Key Fob Authentication (used in RFID Smart Locks)
Biometric Authentication Like Fingerprints
Keypads
Smart Phone Access Control
Backup Keyholes
Geofencing (Open if an approved Bluetooth device gets close)
Web Portals
With most security technologies existing in the cloud now, it goes without saying any smart lock is going to have a web portal accessible by admins (at least) to manage security credentials.
Historically, antiquated access control systems required on-site servers to run. If you've ever had one of these running on your site, you'll know not only how vulnerable they are to shutdowns and unexpected behavior. You'll also wish you never had to go into a server room to setup an access card again.
Exterior-rated, weather resistant and weatherproof commercial smart locks
Nothing is worse than spending money on a commercial smart lock, installing it on an exterior door, then finding out after the fact it's not weather-rated.
Traditionally, that has always been the rub with smart locks—weather kills them. Each of the smart locks on our list will be labeled weatherproof, or weather resistant or interior-only.
Customer Support
Customer support for any access control system is paramount, not only for you, but for us. Some companies put their customers through the ringer to get assistance with even the most minor questions. You'll find everything on our list for has top-notch customer support. Easy to reach for quick and in-depth questions is the name of the game for any software-based security solution.
Extended Battery Life
One of the most important features of a smart lock is its battery life. A smart lock with a poor battery life could land you in sticky situations, such as denial of access to rooms or documents. To avoid this issue, read the spec and expected battery life before hiring a professional locksmith.
Software Compatibility
The biggest mistake you could make is getting a smart lock incompatible with everyone's software. Buying a smart lock that's only compatible with Apple software will hinder those who need access to the building and don't own an Apple device. It's important to keep all your technology in one accord to eliminate future problems.
Are there smart locks that only work with Apple technology you might be wondering? Yes, there are. And no, we don't use them or suggest them.
We pick smart locks which can integrate into or eventually become larger systems as your business grows.
2023's Best Commercial Keyless Door Locks
Schlage NDE
Schlage NDE is locking hardware manufacturer Schlage's premier Bluetooth smart lock. The Schlage NDE allows for multiple credential methods like key fobs, mobile smartphone access and more.
What makes the Schlage NDE different and allows it to take our top-spot for the best commercial smart lock of 2023 is that you can use it with Engage by Allegion, a free access control software. This means if you've got a door that just needs a smart lock on it, but still want to use access control readers elsewhere in your facility, this is a good pick for you.
The Schlage NDE is our top pick of the year for the sheer volume of use cases it solves for and the flexibility it provides for enabling facilities to use this hardware wherever they need.
Features:
Multiple credential methods such as Blutetooth, WiFi, RFID (key fobs) and NFC or Near Field Communication (the same tech your phone uses when you use it as a payment method.)
Weather Resistant Commercial Smart Lock
Keypads
Smart Phone Access Control
Small profile smart lock & reader combo
Can be used with the free Engage app, along with most major access control software, such as Openpath
VIZpin
Vizpin is an affordable pick for controlling access to a door. Their Entegrity Smart Lock works similarly to a Schlage NDE with the exception that it does not need an internet connection to function.
The Entegrity Smart Lock works only with Bluetooth credentials and uses your cell phone as a portal to connect to the internet and allow or deny access. If you choose not to use their smart lock and go with their card readers, it's important to note that they have the same features. The only difference is without the smart lock, you'll need to have an electric strike or maglock installed.
That being said, because this access control solution is limited to only Bluetooth access control, Vizpin can function without an access control panel. Access control panels are essentially the computer running the access control system—and can be costly to install and purchase.
Why is Vizpin among our top Picks for 2023's Top Commercial Smart Door Lock?
Vizpin and its companion the Entegrity Smart Lock are among the most affordable commercial smart locks on the market
Their smart lock solution is weather resistant, but not weatherproof
Vizpin only uses Bluetooth credentials, so a smart phone is required for this smart lock
Cloud management without the need for costly access control panel installation
Yale NexTouch Commercial Keypad Door Lock
Yale NexTouch is a mainstay in the smart lock community, and pretty much any guide on the best of the best is lacking if this lock is missing.
At its core, the Yale NexTouch series offers a cylindrical lever set with keypad combo, a smart deadbolt, and an interconnected option. An interconnected lock will retract the latch bolt and dead bolt with a single turn of the interior lever, which by many state's accessibility code, is a required functionality.
All locks offer a key override, a keypad and key fob access for easy entry, which, to be fair, is really about all you need in a solid commercial smart lock.
This series is best used in small office space or multifamily properties due to its scalability, reliability and ease of use.
Each lock offers up to 500 unique PIN codes for accessing a particular property or room, and can be paired with Yale Accentra Software for a more complex multi-family access control solution.
Why choose Yale NexTouch?
Manufactured by ASSA ABLOY, a titan in the commercial locking industry. You'll never risk the company going defunct and being at a loss when you have to change all your devices to a new system
Lever trim options are compatible with exit devices
Customizable with different finishes and decorative lever styles
3 different types of access control
Codelocks are among the most versatile solutions on this list. With smart, electronic, and mechanical locks of all shapes and sizes—if you have a door, Codelocks will work on them.
Depending on your application, Codelock has a solution for you. Near the ocean? Use their Marine smart locks. Need a smart lock for a gate? Codelocks manufacturers smart locks for gates as well.
At its core, the Codelocks' smart lock offering revolves around the CL4510 and CL5500. Both locks have a keypad, a key override, and allow for management via their smartphone app.
Why did Codelocks make our list?
Keyless entry options like keypad entry & keyfob access control
Their standard smart locks are not water resistant, but they offer plenty that are
Offers options for gates and lockers
Simple to program
Trilogy Smart Locks
Trilogy Smart Locks are mainstays within the access control space. Trilogy is manufactured by Alarm Lock and, depending on which type of smart lock you use, allow for keypad entry, proximity fob access control as well as a key override.
The main Trilogy smart lock family also includes a panic bar option to control who exits a facility. As an added bonus, Trilogy locks are weatherproof, so no need to use an awning.
On top of all of that, Trilogy locks are also capable of using one-time service codes, which is a useful feature for many facilities.
Why choose a Trilogy Lock?
Long battery life
Weatherproof
No extra fat on a trilogy lock. A standard, highly effective commercial smart lock—which the price reflects.
Lockly Secure Pro Smart Lock
Lockly's largest claim to fame is that its flagship product, the Wi-Fi Enabled Secure Pro Smart Lock has 5 different methods of credentialing. Which is a lot!
You can open a door with a Lockly smart lock by:
A thumbprint, making it among the only thumbprint smart locks on the market
A smart phone
A keypad
A key override
The lock also comes with a deadbolt on the backside you can throw from the inside if that suits your fancy.
Their keypad is purely digital and groups the numbers together into combinations of three, so the sequence of buttons you press will always be different. This eliminates the ability for someone to piggyback behind you, look over your shoulder and figure out the pin.
Why choose Lockly's Secure Pro Smart Lock?
Many different ways to open the door
Smart locks with levers and various finishes are available
Access management app for configuring the lock's behavior completely and distributing access codes and credentials
Battery dead? A 9v battery tap to the bottom of the lock will get it back up and running again
Offline access codes
There you have it. The best commercial smart door locks of 2023 listed out for you. If you have questions on whether a particular system will work with you, we're always happy to help.
---
Don't know what smart locks and access control system is right for your facility? Learn more from these Blogs:
Articles by Month of Posting