/

/

/

10 Ways to Stay Fit as a Family
10 Ways to Stay Fit as a Family
By:
Memorial Hermann The Woodlands Medical Center | Published 03/14/2023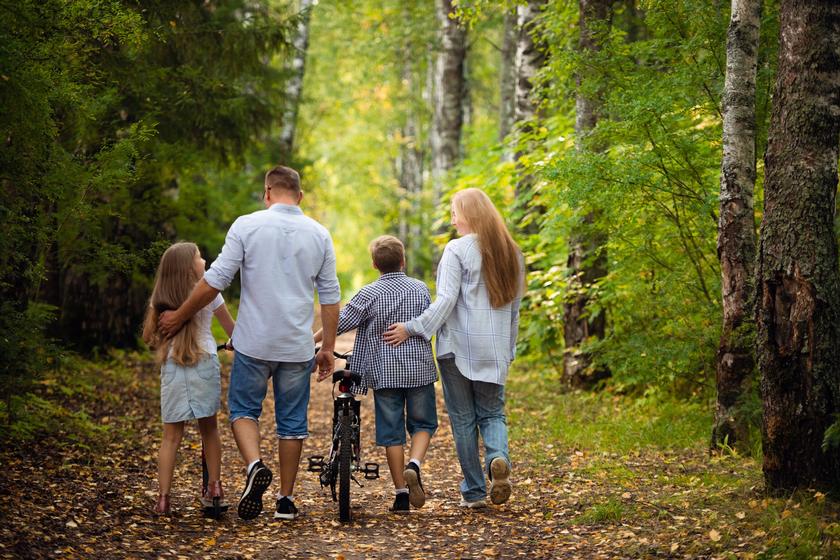 We must cut the cord. Our kids are tethered to cell phones, tablets and other electronic devices for hours each day. And it shows.
By age 12, only eight percent of kids meet American Academy of Pediatrics guidelines of one hour of physical activity per day. Others' inaction has fueled adolescent obesity, which has more than tripled in the past 30 years.
This troubling trend must stop--and the answer is exercise. But how do we turn kids into action heroes?
"Physical activity starts with parents providing a good example," says Timothy Couture, PT, MPT, Associate Vice President of Sports Medicine and Rehabilitation at Memorial Hermann Ambulatory Services. "If you don't engage in exercise, how can you expect your kids to do so?"
Try These 10 Ways to Instill New Family Values:
1. Be a Player.
Invite your children's friends to join them at a nearby park, miniature golf range, batting cage, tennis court or playground where they can swing, slide, skip, scamper and chase each other. "Children like to engage with other kids their age," says Couture, a triathlete and father of three. "Even teens who are too cool to hang out with their parents are more willing if their pals participate."
2. Gimme a Break.
Stage challenges during TV commercials, by allowing one of your youngsters to decide whether you run in place or do push-ups, jumping jacks or handstands.
3. Put Kids in Charge.
Some kids prefer team sports. Others would rather do something with you one-on-one. Let them choose and they'll be more likely to pursue a passion.
"Even if it's not 100 percent active, getting them away from computers and TV and out of the house is an accomplishment," says Couture.
4. Post It.
If your child is a natural performer, create a fitness video starring her and her friends. "It's a great way to engage kids to be more active and enjoy what they're doing," Couture says.
5. Go High-Tech.
As anyone with a Fitbit or pedometer can attest, competing with oneself and tracking progress often motivates, Couture says.
"My daughters track their movements on fitness watches, while my 10-year-old son has a device that connects to an App on my phone. He gets rewards if he meets his goals – so he'll say, 'Let's go for a walk!' "
Also steer kids to interactive games that offer chances to move with a partner and be scored on accuracy, be it Zumba, golf, boxing or bowling, Couture says.
6. Celebrate.
Set expectations and goals but don't punish kids for failing to achieve them, as long as they try. "Acknowledge effort," Couture says. Though participation trophies are sometimes ridiculed, they encourage those who are uncoordinated, out of shape or slow to master skills. "The less able they are, the smaller goals should be."
Reward kids for finishing homework with a game of catch, but don't punish bad behavior with running laps or doing crunches. "We never use food as a reward," Couture says. "We reward our kids with activities."
7. Time Share.
Just as you schedule meals and chores, set aside time to walk, shoot hoops or ride bikes. You can work off pent-up after-school energy or calories by playing catch or taking laps around the block after dinner.
8. Be App-y.
MyFitnessPal allows the Coutures to track calories and fat grams of grocery foods before buying them and to check restaurant menus online before ordering. "We read labels together and talk about healthier options."
9. Steer Clear.
Skip, not sip, soft drinks. "90% of what they drink should be water, for their growth and development," Couture says. "Sodas are essentially drinking calories."
10. Follow the Leader.
"My wife and I are committed to a lifetime of fitness, and so are our children," says Couture. "They've seen for themselves that they do better academically, have more energy and are less stressed. One of my daughters will go for a run before college exams because it improves her focus and reduces her stress. Once your children feel better, physical activity becomes a lifelong change."
Articles by Month of Posting