/

/

/

The Woodlands Farmer's Market closed this weekend
The Woodlands Farmer's Market closed this weekend
By:
Woodlands Online | Published 04/28/2023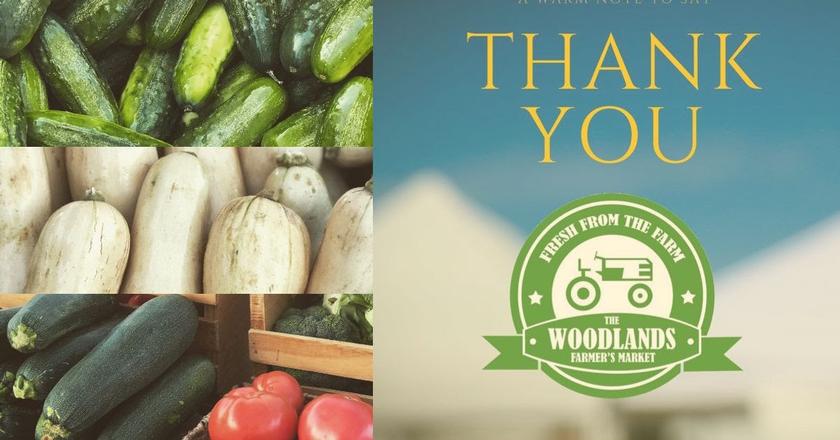 The Woodlands Farmer's Market, held in the Grogan's Mill Shopping Center at 7 Switchbud Pl, will be closed this Saturday, April 29, 2022, due to the Insperity Invitational happening right across the street.
Please join them on Saturday, May 6, 2022 when The Woodlands Farmer's Market reopens. Mother's Day is fast approaching, so they will have all the unique and local gifts that you have come to expect. You'll be able to find that perfect gift for mom.
Articles by Month of Posting