/

/

/

Three Ways Traffic Hinders Houston-Area Businesses, and How to Fix it
Three Ways Traffic Hinders Houston-Area Businesses, and How to Fix it
By:
Woodlands Online | Published 05/18/2018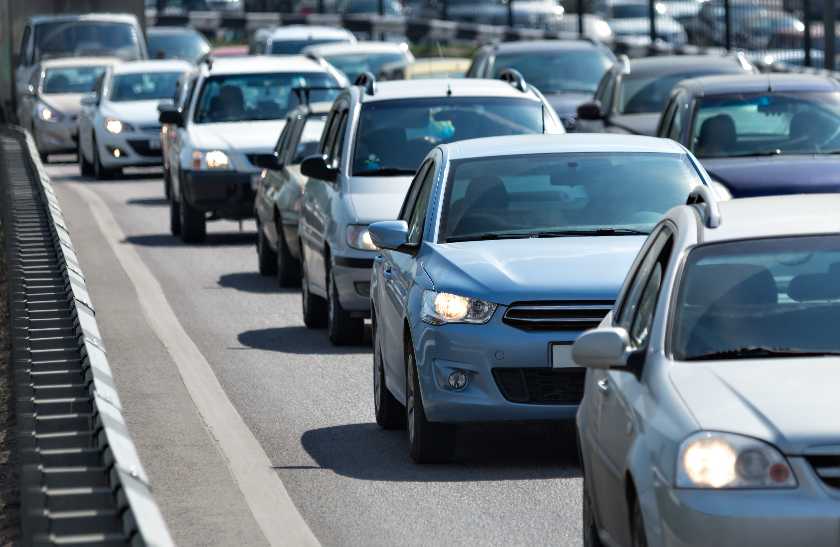 Houston-Galveston Area Council
Ranked as the 6th most stressful city in the U.S. when it comes to commuting, Houston-area roads pose a major headache for the thousands of commuters traveling to and from work each day.
Recent studies suggest, however, that traffic isn't just a daily annoyance, but poses a costly threat to businesses and employers. From hindering productivity to overlooking tax break incentives, not taking a stand on traffic reduction is costing Houston-area business hundreds, if not thousands, of dollars each year.
1. Stress and tardiness hinder productivity. The first of many ways traffic hinders business is by harming the health and morale of employees. Research shows sitting in congestion increases one's risk of depression and anxiety. This takes a toll on employees, and subsequently, on businesses. Anxiety and depression are often linked with impaired work performance and productivity. One study found anxiety disorders cause an average of 4.6 days worth of work lost per month. Additionally, a 2017 report from the World Health Organization estimates by 2030, 12 billion working days will be lost due to untreated depression and anxiety, yielding a global cost of $925 billion. Another hindrance to productivity is tardiness, and a study conducted by Career Builder reports 39 percent of the time, employees claim they are late to work because of traffic. Houston is the11th most congested city in the U.S., and with an average of 184 crashes on Houston roads each day, unexpected traffic jams along with regular gridlock are bound to impact employee tardiness. Each minute an employee is tardy adds up. In Texas, the average worker is 7.4 minutes late to work per week, which is a $1 billion dollar drain on the state's economy each year.
The Solution: Reimagine work hours and offer alternative schedules, so employees are not driving during rush hour. Compressed work weeks or staggering work hours is a no-cost solution that allow employees to avoid unnecessary traffic. Alternatively, encourage employees to live closer to the office. When commuters live within 5 miles of their office, they remain at their jobs 20 percent longer and are less likely to be tardy. Offering bonuses for moving closer to work or looking into employee housing are creative ways to motivate employees to live closer to work.
2. Recruiting ability and employee retention are hurt by lack of flexibility. With teleworking increasing in popularity, especially among younger generations, employees want the opportunity to take advantage. 3.9 million U.S. employees telework, and in more than half of the top U.S. metro areas, telecommuting has grown faster than any other commute method. Not offering teleworking as an option may cost a business their best employee, especially in the Houston-area, where workers are sprawled out through different counties and hour-long commutes are commonplace. When recruiting and maintaining talented employees, overlooking benefits that reduce or eliminate time spent in traffic, such as flexible hours or teleworking, may be increasing turnover rate. In a survey of 2,000 employees, flexible hours were ranked as the second most important benefit after improved healthcare. Another survey on work benefits found more than 50 percent of employees would be willing to switch to an employer who offers flextime. Additionally, Gallup Polls constantly find work-from-home opportunities and flex scheduling play a major role on an employee's decision of whether to take or leave a job.
The Solution: Offer teleworking to boost productivity while minimizing stress, absenteeism and overhead expenses.
3. Businesses are missing out on tax breaks. Only 20 percent of Houston-area commuters use alternative modes of transit at least once a week to get to work, according to an H-GAC mobility report. Houston's population is growing and adding more single-passenger vehicles on the road will only worsen traffic. Not only does traffic hinder employee productivity and timeliness, businesses may also be missing out on cost-cutting opportunities when they don't offer incentives to encourage adoption of commute alternatives.
The Solution: Take advantage of tax benefits and incentivize use of public and alternative transit so employees are less burdened by traffic. Section 132 (f) of the Internal Revenue Code, also called "Commuter Tax Benefits," offers a win-win opportunity for businesses and their employees. When employers cover the cost of alternative transit, such as vanpooling, they can deduct the cost of providing the benefit while employees increase savings by reducing fuel costs. The Tax Cut and Jobs Act slightly changed the provisions of qualified transportation fringe benefits, so it's imperative for businesses to stay abreast of policy changes.
For more information on how businesses and employers can take a stand on traffic, visit http://findasmarterwaytowork.org/.
Articles by Month of Posting