/

/

/

Mosquitoes Are Lurking
Mosquitoes Are Lurking
By:
Bio-Tech Pest Control | Published 07/17/2018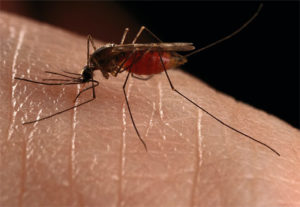 The loud splat sounds of bugs hitting my windshield and hearing my daughter tell me "ewww, that one sounded juicy!" during our evening drive home from a weekend road trip reminded me of just how many flying insects are out in full force right now. Most insects tend to fly 4 to 5 feet off the ground which is perfect striking distance of most cars and the sound they made on my windshield made me wonder just what exactly is hitting my windshield. After some careful research, I was able to find out the big gross red splats were female bugs, and most likely mosquitoes.
This does make sense with how hot and humid it is right now. Mosquito season peaks in the summer. Between dusk and dawn is also generally when disease-carrying mosquitoes are most active. Most of us here in South Texas right now are very aware of the high number of mosquitoes and other pests we are having an issue with. Breeding season usually runs July through September, while peak West Nile virus season is usually not until late August through September, or even October in some areas depending on how long the warm, humid days linger.
While we cannot control the weather or rain, there are some things you can do to reduce mosquito issues in your own yard:
If you have a bird bath in your yard, change the water each week
if there's standing water in a container after a rain, pour it out
trim shrubbery
clean the gutters of your home
ensuring the window screens on the windows of your home are in place and don't have any large holes.
clear your yard of standing water,
Try to water only once a week. Over watering creates breeding sites in low areas and in nearby storm drains
use a good repellant
wear light loose-fitting clothing and long sleeves if possible
We know it's not easy to completely eliminate mosquitoes but doing your part to keep your family and pets safe from mosquito bites and transmittable diseases will take a combined effort from both you and your pest control professional.
Be sure to contact us or call Bio-Tech Pest Control directly if you have any questions about as needed or long-term mosquito control at 281-296-6022.
Articles by Month of Posting