/

/

/

How to Spot a Motivated Seller
How to Spot a Motivated Seller
By:
Cherry Creek Mortgage Company - The Woodlands | Published 08/02/2018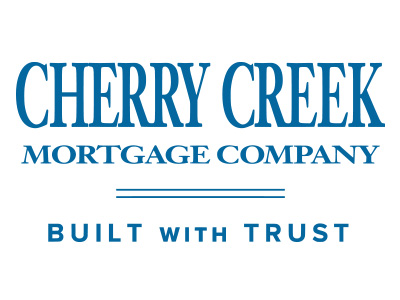 Some people believe that getting a mortgage is the hardest part of a home purchase. But if you meet our income and credit requirements for a particular loan, and you have cash for a down payment and closing costs, the difficult part might actually be finding the right house at the right price.
Getting a good deal on a house can be challenging because most home sellers want the most money for their property, and some will even hold out until the right offer comes along.
On the other hand, if you find a motivated seller, there's the possibility of negotiating the list price and paying far less.
Some home listings specifically mention that a seller is open to all offers. But if the listing agent leaves off this information, here are five ways to tell whether you're dealing with a motivated seller.
1. Empty House
An empty or partially empty house is a good indication that the seller is motivated and ready to quickly unload the house. If you write up an offer that's below asking price — yet still reasonable — there's a chance you'll get the property at the price you want. This is more likely to happen when a property hasn't been getting a lot of attention.
An empty house can also mean that the seller has moved into another property and they're juggling two house payments at the same time. So, the sooner they're able to sell their old home, the better.
2. Seller is Moving Out of State
It's perfectly okay to ask why a seller is moving. Some people plan a move because they are ready for something new, but this doesn't necessarily mean that they're in a rush or motivated.
However, if you learn that a seller accepted a job in a different area or state, they may need to sell quickly so they can start their new life elsewhere. In this case, sellers will likely entertain all offers, even those beneath the asking price, as long as they're able to breakeven or make a small profit.
3. House Needs Some TLC
Walking into a home that's in need of a little TLC can be a turn off. But rather than see the property as a liability, think of it as an opportunity to strike a deal. If the seller hasn't been able to keep up with maintenance and home repairs, they might be dealing with some financial problems and don't have money to fix up the home. If so, you can try offering an amount below asking price and see how they respond.
Of course, buying a home that needs work only makes sense if you're handy and don't mind getting your hands dirty; plus, you'll need to be in a financial position to make the repairs. The good news is that there are home loan programs to help roll your renovation and repair costs into your purchase loan
4. No Extra Space in the House
Some sellers are motivated because their home no longer accommodates their growing family. If you walk into a house and every inch of it is packed with stuff — multiple bunk beds, toys, clothes and furniture — the family has likely outgrown the space and in desperate need of a property with a larger square footage.
5. Divorce or Death
Home sellers are also motivated when there's a divorce or a death. A couple ending their marriage may need to sell quickly so they can take their portion of the equity and move on with their lives.
In an estate sale, the homeowner most likely died and family members need a speedy sale so they can divide the proceeds. In either case, any offer may be seen as a good offer.
Bottom Line
When you connect with Cherry Creek Mortgage to get pre-approved for a mortgage, our loan experts will work quickly to evaluate your income, employment and credit to determine the maximum you can spend on a property. So, if you haven't already, contact us to start the process. A pre-approval allows you to shop with confidence, and it indicates that you're a serious buyer, which is meaningful to a motivated seller.
Articles by Month of Posting