/

/

/

Top 10 SCARIEST Real Estate Terms — Pssst, Don't Get Spooked!
Top 10 SCARIEST Real Estate Terms — Pssst, Don't Get Spooked!
By: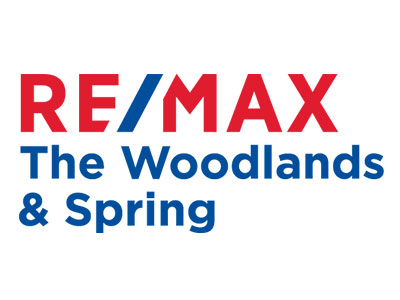 RE/MAX The Woodlands & Spring | Published 10/30/2018
Buying a new home can be scary – at first. Nothing can be more intimidating than sitting down to fill out paperwork for one of the biggest purchases of your life and realizing that you may not speak the language that you're reading: the language of real estate. Take the boo out of buying and selling; RE/MAX agents aren't afraid of explaining anything you don't understand. Start with this list that will help you slay the top 10 scariest real estate terms.
A.R.M.
Adjustable Rate Mortgage – a loan program with a non-fixed interest rate which means your house payments may fluctuate along with changing interest rates.
CC&Rs
Covenants, conditions and restrictions are administered and monitored by a Homeowner's Association or HOA.
Comps
Short for comparable properties to the home your trying to sell or buy and as a point of reference for property value.
Fannie Mae and Freddie Mac
These funny-sounding nicknames are for The Federal National Mortgage Association – one of the largest mortgage providers in the country, along with Freddie Mac or The Federal Home Loan Mortgage Corporation; the two providers have around $5 trillion in combined mortgage assets.
FICO
Fair Isaac Company provides the software used to calculate credit ratings; a FICO score is based on the amount you currently owe on your debts and your payment history, along with any recently opened lines of credit, length of credit history and the types of credit you use.
GFE
A Good Faith Estimate is a form that gives you an idea of what your closing charges and loan terms will be if you are approved for a home loan.
MLS
Multiple Listing Service is a database for all properties listed for sale. There are many MLS companies in different regions, separated locally and by states and territories.
NAR
This is an easy one – the National Association of Realtors, which is the largest trade association representing 1.3 million members including RE/MAX agents.
PITI
Principal, Interest, Taxes and Insurance – the four parts of a monthly mortgage payment. The principal pays down the loan, the interest pays the lender for loaning you the money and the taxes and insurance typically go straight into an escrow account each month.
TRID
This is a lending regulation. The acronym hybrid of two other acronyms: TILA or Truth in Lending Act and RESPA or Real Estate Settlement Procedures Act Integrated Disclosure Rule. TRID pertains to transparency of loans, helping borrowers fully understand what their contracts mean.
Don't worry, there's no quiz or need to memorize these terms – that's where your professional RE/MAX agent comes in to translate for you – visit remax.com to find your agent today.
RE/MAX The Woodlands & Spring Blogs: (2)
Articles by Month of Posting