/

/

/

The Woodlands Area Chamber of Commerce hosts Meet the New Members
The Woodlands Area Chamber of Commerce hosts Meet the New Members
By:
Woodlands Online | Published 01/22/2019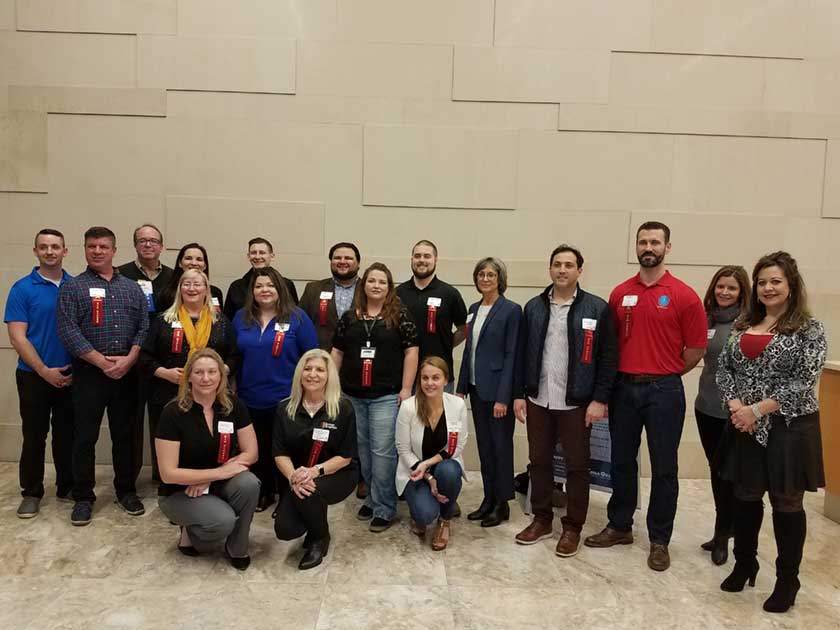 The Woodlands, Texas -- Tuesday, Jan. 22 Waste Connections hosted the monthly Meet the New Members night for The Woodlands Area Chamber of Commerce.
Royce Brooks, director of sales for the chamber, said that an average of 27 new members join The Woodlands Area Chamber of Commerce each month. Each new member has the opportunity to speak about their business at the Meet the New Members event.
The room was full of bustle, food, and drinks as members as well as guests took advantage of the occasion to mingle and network. After announcements were made, the new members made brief introductions to inform all in attendance about what they bring to the community.
One of the new members was Natacha Abreu with Screen Graphics, a nationwide company. Abreu said she was very impressed with The Woodlands Area Chamber of Commerce because of the quantity and quality of the members in attendance. According to Abreu, Screen Graphics is excited about "being a part of the community, being a part of a bigger purpose and networking. It's all about connection," said Abreu.
Contact Royce Brooks at 281.363.8105 or Shirley Santangelo at 281.363.8103 with questions about joining the local chamber.
Articles by Month of Posting