/

/

/

3 Pillars of Health
3 Pillars of Health
By:
Woodlands Family Chiropractic | Published 01/29/2019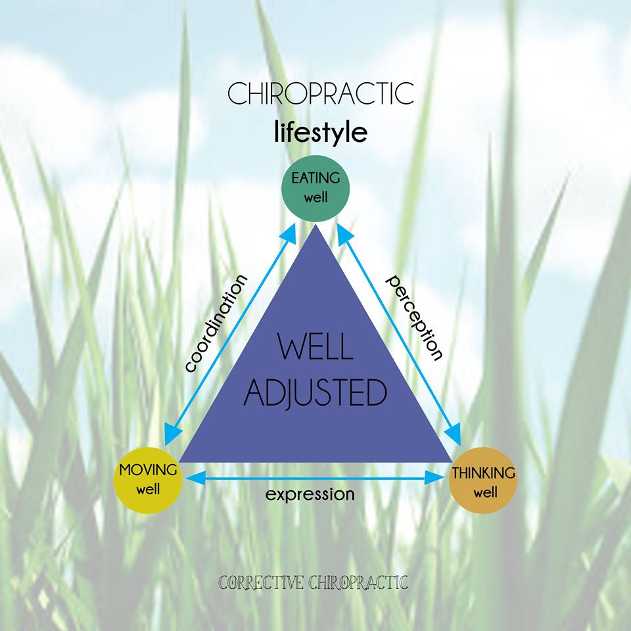 When your spine is in proper alignment and is moving correctly.. this directly contributes to a healthier lifestyle.
Being well adjusted allows for the 3 pillars of health to happen more efficiently, and more effectively.. These promote a healthier mind and body!
Thinking Well... when our spine is move correctly, and when we are not constantly in pain... and when the nervous is fully functioning, this allows for a clearer mind. If all those symptoms listed above are happening, this puts the body in a fight or flight mode. This then will make it hard to ever truly relax, then stress takes over and puts you in a unhealthy state of mind.
Moving Well...when you are moving better.. your spine and joints are smoothly operating in a way that allows for you to exercise or to even just do more of the daily activities you want to do. This equates to a healthier lifestyle. None of this would happen properly if the spine isn't well adjusted and in proper alignment.
Lastly, Eating Well.. this one is exactly how it sounds only thing is, this is the hardest for most people. Eating well directly ties into the other two points. If your spine is well adjusted, and you are thinking better and moving better, then are going to start being more thoughtful of your eating. Eating better, allows you to have longevity in your health and keeps the body functioning at it's best!
These are all imporant points, we at WFC support and stand by. There are steps... Start by just doing one of these, and it will cause a domino effect!
Woodlands Family Chiropractic Blogs: (3)
Articles by Month of Posting