/

/

/

Small Business University launches second year of business training
Small Business University launches second year of business training
By:
Woodlands Online | Published 01/30/2019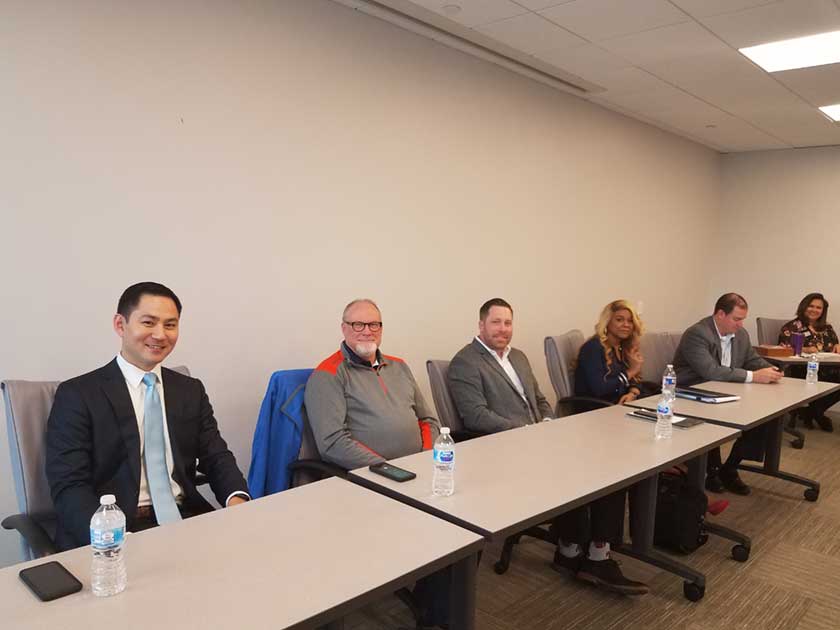 The Woodlands, Texas -- The Woodlands Area Chamber of Commerce kicked off their second year of offering their Small Business University program Jan. 30. The 2019 schedule consists of 18 sessions full of education led by professionals.
The first session entitled "So, You Want to be an Entrepreneur?" was a panel discussion presented by: Brian Albert, The Strong Firm; Jay Tompkins, Baker Tilly; Wynter Patterson, Lone Star College Small Business Development Center; Bob Milner, TerBo Performance Inc.; and Jeremy Horton, Woodforest National Bank.
The group of industry leaders spoke on topics ranging from business and tax planning to cash flow projection and management. Attendees came from many fields with differing degrees of experience.
Sara Rosales, with PW Associates, said, "I hope to get some good ideas on how to grow the business. The Chamber is a great place to get together with the community and support each other."
For more information about Small Business University contact Cyndi Alvarado at cyndi.alvarado@woodlandschamber.org.
Articles by Month of Posting