/

/

/

7 Possible Reasons Your Garage Door Won't Close
7 Possible Reasons Your Garage Door Won't Close
By: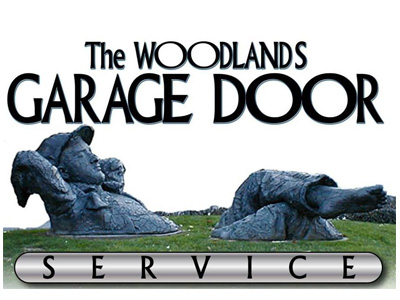 Woodlands Garage Door | Published 01/31/2019
Just like any moving part of your home, your garage door can sometimes experience a hiccup and stop working. You might encounter a time where your garage door won't close. There is no need to panic!
Why Won't My Garage Door Close?
Sometimes when your garage door won't close, it isn't anything serious. It could be a blocked track, a disrupted power source, or you need new batteries in your remote control. Check out these five reasons that can sometimes cause a garage door not to close.
Sensor Issues
Blocked Track
Disrupted Power Source
Broken Torsion Springs
Remote Control Malfunction
1) Senor Issues
Garage doors have safety sensors to help protect your family from an unfortunate accident. These sensors send a beam of light across the bottom of your garage door. If your garage door safety sensors are not lined up correctly or if something is blocking the sensor lights, they could be the culprit. First, check to make sure nothing is obstructing the beam. If there is nothing in the beam's way, contact your local garage door professional to assist you in realigning the sensors.
2) Blocked Track
Another reason your garage door won't close could be a blocked track. If the track has been knocked out of position or the track is clogged or blocked by an object, it could cause issues and prevent the door from opening or closing.
3) Disrupted Power Source
It may seem simple, but sometimes another person in the family might have turned off the power source to the garage door opener. Double check and make sure all wire connections are plugged in.
4) Broken Torsion Springs
Garage doors move by torsion springs and cables, and sometimes a torsion spring can snap, causing your cables to break and your garage door to malfunction. In fact, broken garage door springs tend to be the number one reason people call to have a professional come out. Never try to replace these on your own. Always contact a local garage door repair company.
5) Remote Control Malfunction
If you have gone through the above list and your garage door still won't close, the issue might be coming from your garage door remote control. Check the batteries first and see if they need replacing.
ProTip: If your garage door won't close, try running the garage door from the wall button first. If that works, it is most likely your garage door remote control causing your issue.
Keep Your Garage Door Functioning Properly
There could be several causes if you find your garage door won't close. By going through and checking all the above reasons, you can help eliminate any issues. However, if these tips don't help solve your problem, or if you need a cable, sensor, or spring repair, never attempt to do this yourself–always enlist the help of a professional.
Articles by Month of Posting