/

/

/

Fantastic performance by Hayes Carll at Dosey Doe
Fantastic performance by Hayes Carll at Dosey Doe
By:
Woodlands Online | Published 02/19/2019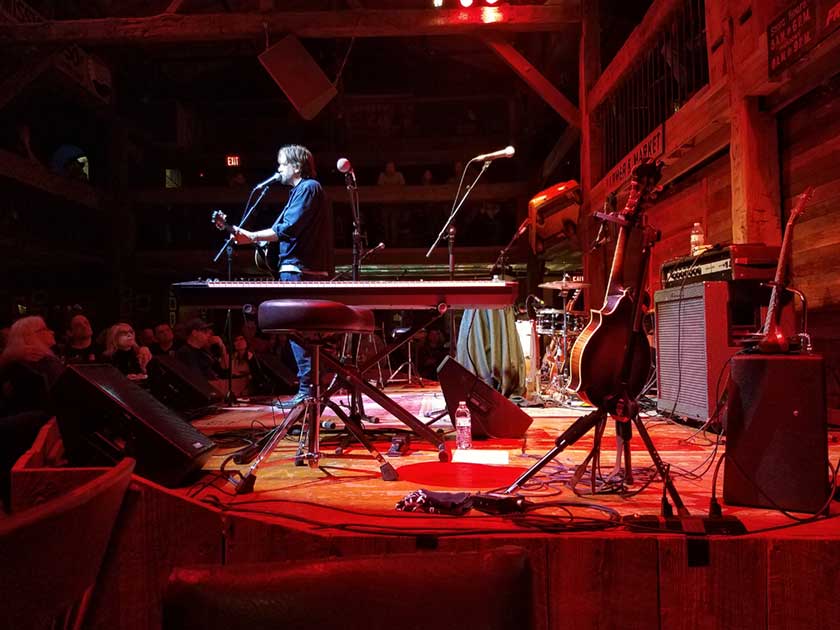 THE WOODLANDS, Texas -- Hayes Carll's fantastic performance lived up to expectations. Dosey Doe brimmed with a lively audience. The lighting and menu set the mood.
Carll, native to The Woodlands, recognized many faces. Two fans in the audience had attended 158 shows. What a supportive crowd!
A mix of his familiar songs and some from his newest album delighted listeners all evening. Everyone sang along to the well-loved tune "Girl Downtown" and many others. "American Dream," a song co-written with Carll's fiance, was also a hit with the crowd.
Bobbing heads and thumping feet indicated the satisfaction of Carll's fans. Dosey Doe hosts many similar events where you, too, can enjoy an evening of live music. Check their calendar for the schedule!
Articles by Month of Posting