/

/

/

My Outdoor Living Space
My Outdoor Living Space
By: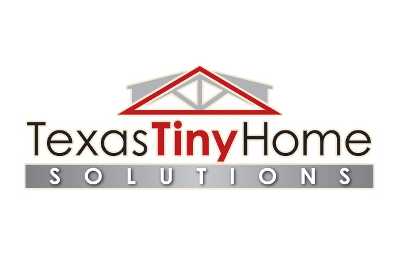 Texas Tiny Home Solutions | Published 02/19/2019
I used to joke with my friends that all I wanted in a home was 1,000 sq. ft. inside and 1,000 sq. ft. outside. Little did I know that when I bought a tiny home that this is exactly what I would get. At Waters Edge, where I live on Lake Conroe, you buy your house with a long-term lease for the property on which it sits. There are no property taxes. That's because you are just leasing the land. The developers (Texas Tiny Home Solutions) is converting the resort from an RV park into a tiny home community. One of the perks, when you buy a house, is that you can add as much deck as you want, if it fits within a reasonable space and does not encroach on your neighbors too much. Since I bought two houses, I was able to fill in the space between the two. That gives me a giant, 16 by 32-foot deck. Add to that, two large front porches on both houses, which connect to the main deck, and I have nearly 1,000 sq. ft. of outdoor living space.
If you are wondering why I bought two houses, the answer is that I live in one and will be renting the other out on VBRO (more about that in an upcoming post). Now back to the deck. I had enough room on my deck to put a cool fire pit table surrounded by circular seating for up to twelve people. I still had room enough for an outdoor dining table and of course an outdoor grill. I have already had two parties, inviting up to twenty people. The space was perfect. People mingled in and out of the house and we had more than enough room for everyone to find places to sit and talk. After thinking about it I realized that I have always done most of my entertaining outside. The only reason people spent more time inside my house than outside was because I didn't have enough room for that many people outside. Now I do, so entertaining is not a problem. I could invite even more people and let the party spill out in front of the house to the common property that surrounds all the homes in the resort. Waters Edge is resort and because no one owns any property, it really feels like a resort just like you might find at an expensive vacation area. Not only can you walk around the resort, wherever you like, it also features a boat launch, boat docks and a large swimming pool so it has all the amenities you would expect at a resort.
I love entertaining at my resort home, even though it is only 1,000 sq. ft. The large outdoor deck, almost as large as the interior of my house, gives me all the space I need to entertain a large party. And when there is no party, I get to enjoy the deck all to myself. With a nice lake view, I almost have to force myself to go inside.
Living the Tiny Lifestyle Blogs: (5)
Articles by Month of Posting