/

/

/

Breakfast, networking and chance to give your own commercial
Breakfast, networking and chance to give your own commercial
By:
Woodlands Online | Published 02/20/2019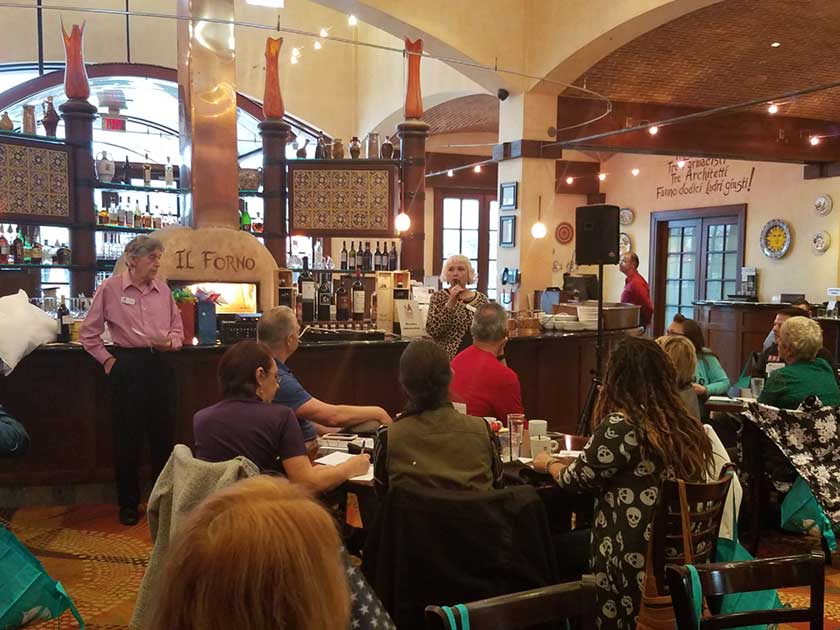 THE WOODLANDS, Texas -- The Woodlands Area Chamber of Commerce hosts a Networking Breakfast monthly. It's a productive morning providing members and guests the opportunity to give a 60-second commercial promoting their business and network all while enjoying breakfast.
This morning's Networking Breakfast at Grotto Italian Restaurant boasted an attendance near 100 members. All actively shared in conversation while swapping business information.
The Chamber of Commerce gives an award for the most creative commercial. As you can imagine, this sparks a few imaginative performances keeping the atmosphere anything but dull.
A highlight for many, other than the hot coffee, is the door prize giveaway at the end of the two-hour session.
Members all speak highly of this particular Chamber, some being active in the group for over 20 years. If you would like to connect with other like-minded business people, check out events hosted by The Woodlands Area Chamber of Commerce.
Articles by Month of Posting