/

/

/

The Woodlands Mall filled with flowers and art
The Woodlands Mall filled with flowers and art
By:
Woodlands Online | Published 03/08/2019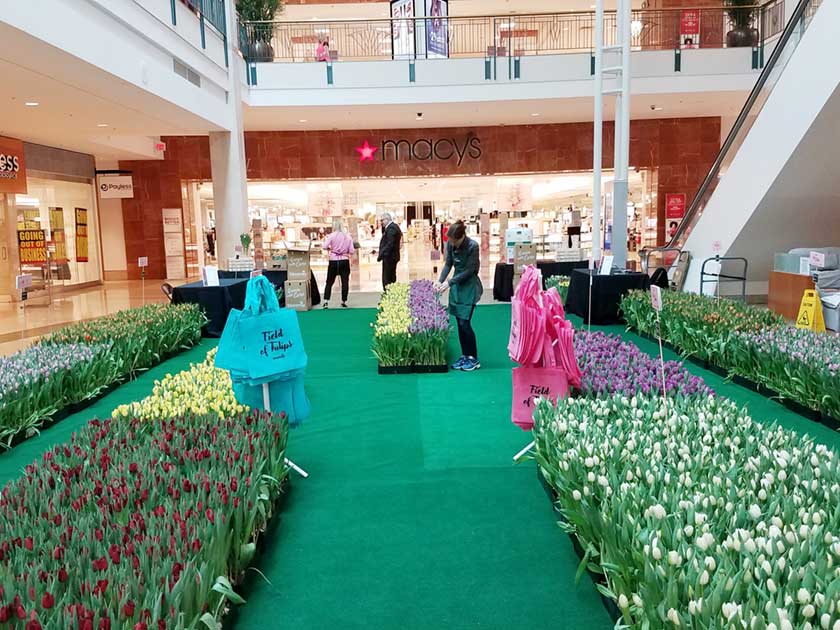 THE WOODLANDS, Texas -- A trip to The Woodlands Mall this weekend is much more colorful than usual. The Field of Tulips and the Vincent Van Gogh Museum are pop-up events temporarily set up giving mall-goers a change of scenery.
The Field of Tulips garden, near Macy's, is a flower lover's dream. Tulips hydroponically grown in the USA are set up garden-style. This is one garden in which you can pick the flowers! Choose your own bouquet of tulips, bring them home to add a splash of color inside, then plant the bulbs to grow flowers in your garden. Giving is made more beautiful with these blooms as a portion of the proceeds benefits the Montgomery County Food Bank.
Visit the Vincent Van Gogh Museum to feast your eyes upon replicas of Van Gogh's works. The nominal admission charge for adults goes back to keeping the pieces in the actual Van Gogh Museum in good repair. Tickets to the Museum of Fine Arts in Houston are available at this mall location, and this purchase will gain you entrance into the pop-up exhibit as well. Children 10 and under as well as military are free.
Articles by Month of Posting