/

/

/

Lazy Gardener & Friends March 15, 2019
Lazy Gardener & Friends March 15, 2019
By:
Nature's Way Resources | Published 03/14/2019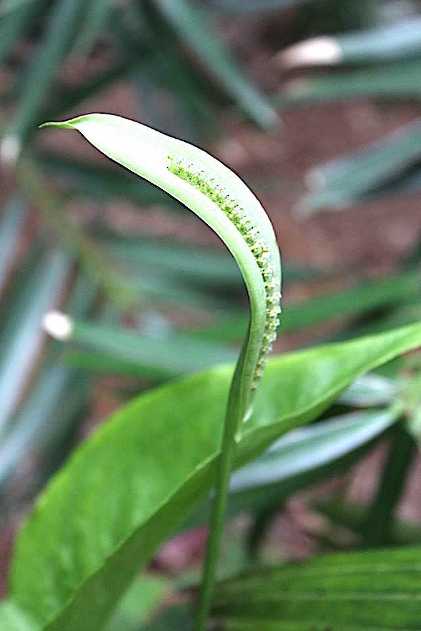 Dear Friends,
Here is the 284th issue of our weekly gardening newsletter for Houston, the Gulf Coast and beyond. We really appreciate all of our readers hanging in there with us, sharing stories and inspiring us in so many ways.
Thanks so much!
This newsletter is a project of The Lazy Gardener, Brenda Beust Smith & John Ferguson. (John is with Nature's Way Resources). We also have a great supporting cast of contributing writers and technical specialists who will chime in and tweak away regularly. We would love to keep receiving your input on this newsletter . . . . comments . . . . suggestions . . . . questions. . . .Email your thoughts to: lazygardenerandfriends@gmail.com. Thanks so much for your interest.
Please sign yourself up to receive this newsletter by clicking this link
"Join Our Mailing List"
. We will never sell or share our mailing list to protect the privacy of our subscribers.
Enjoy!
TREASURED FRIENDS WITH SO MUCH
TO SHARE -- PECKERWOOD & DAYLILIES
?
Joy is seeing sunshine's reflection
in Mother Nature's flowers.
--Gail Sobotkin
Two exciting reports today offer a peek into the worlds of two horticulture treasures of our area. The first is
Peckerwood Garden
(left above) just SE of Hempstead, creation of John G. Fairey. Although only open periodically to visitors, this unique, internationally-recognized flora haven usually offers rare and collectable plants for sale during open events, along with numerous educational offerings.
Many of us "oldies" remember well Yucca Do Nursery (owned by John's partner Carl Schoenfeld), always a trove of never-seen-here-before delights. We have John and his fellow enthusiasts to thank for numerous introduced plants and flowers we now take for granted. Many came from his journeys not only into all corners of Mexico but across the globe, before and well after he began teaching design in Texas A&M's College of Architecture.
Saturday at Peckerwood is the perfect opportunity to take your garden to the next level with its garden tour ($10) and Tulsa Botanic Garden's Dr. Todd Lasseigne's free 11:30am lecture, "Having Fun Growing & Killing Cool Plants in Tulsa." It gets every bit as hot and dry in Tulsa as it does here and they have experience with cold we now need to expect. We both need plants that take both extremes!
Best of all, many of Peckerwood's great introductions will be for sale. Below, Adam Black, Peckerwood's Director of Horticulture, gives us an advance peak at some of these to view (and for sale) at the full array of Peckerwood Garden events listed at the end of his column.
Following Adam's report is one that also delights my soul. Like John Fairey, the name Mary Gage (center above) tingles my blood with wonderful memories. Both were among my gurus, my teachers, when I began the Chronicle's Lazy Gardener column back in the '70s. Mary's daylilies thrilled my "lazy" heart and I decided right off the bat dayliles had to be Queen of all Lazy Gardener plants.
Back then, daylily farms ringed Houston, including the Gages' Spring Creek Daylily Farm. Although it's out of business (as are most of the old gardens), how neat that now Mary and Eddie took the same
Keyhole Garden concept we discussed earlier
and adapted it to their beloved daylilies! Below Jeannie Mallick, Cypress Creek Daylily Club President, traces the garden construction of their longtime member Mary Gage.
SUN., MAR. 24: ORGANIC FERTILIZING & PEST CONTROL by Marti Graves, 2-3pm. Klein United Methodist Church, 5920 FM 2920, Spring. Cypress Creek Daylily Club event. Free. cypresscreekdaylilyclub.simplesite.com
FRI., MAR. 29: CYPRESS CREEK DAYLILY CLUB ANNUAL PLANT SALE, 9am-4pm. Klein United Methodist Church, 5920 FM 2920, Spring, TX 77388. Cypress Creek Daylily Club event. Free. cypresscreekdaylilyclub.simplesite.com?
Lauren Simpson photos
NO ROOM FOR A HABITAT/POLLINATOR GARDEN?
One doesn't have to have a specific dedicated area to attract beneficials to a landscape. Three extremely effective plants that work in established gardens include, l to r, above: Texas lantana (
Lantana urticoides
), Texas Frogfruit (
Phyla nodiflora
) and Green Milkweed (
Asclepias viridis
). A lot more information about these plants will be detailed, and they'll be available for sale, at "Pollinators Eat Local Too" workshop Sunday, March 24, 3-6pm at Wabash Feed & Garden Center, 4537 N Shepherd Dr. Edible Houston event.
Details
NOW OUR SPOTLIGHTS!
First a peek at a few of the delights you can see (and buy!) at Peckerwood, and then Mary & Eddie Gage's clever way to make daylilies even greater for lazy gardeners!
* * *
Favor? Check to make sure submitted Calendar events are published.
Brenda's column in the LAZY GARDENER & FRIENDS HOUSTON GARDEN
NEWSLETTER is based on her 40+ years as the Houston Chronicle's Lazy Gardener.
Six Distinctive Rarities Adaptable
to Gulf Coast Gardens
by ADAM BLACK
Director of Horticulture
GREEN-FLOWERED BAHAMA MALLOW

Strange green flowers among similarly green heart shaped foliage make this hibiscus relative a true novelty. Though subtly-colored, the flowers are irresistible to hummingbirds.Don't let this tropical Bahamian fool you – if planted early in the year in full to part sun it will grow to over six feet high before winter freezes cut it to the ground, returning vigorously in spring.
| | |
| --- | --- |
| | Having always considered this a tropical, I was amazed to see this has been reliably cultivated in Peckerwood Garden's shady zone 8b woodland garden for years. After emerging from dormancy in spring, this rare aroid soon begins producing a strange bloom spike that consisting of a row of tiny, congested flowers that combined give the illusion of a worm or caterpillar crawling on the leafy spathe. |
Articles by Month of Posting