/

/

/

Explore Spring Branch, one of Houston's most enticing neighborhoods
Explore Spring Branch, one of Houston's most enticing neighborhoods
By:
John Daugherty, Realtors | Published 03/25/2019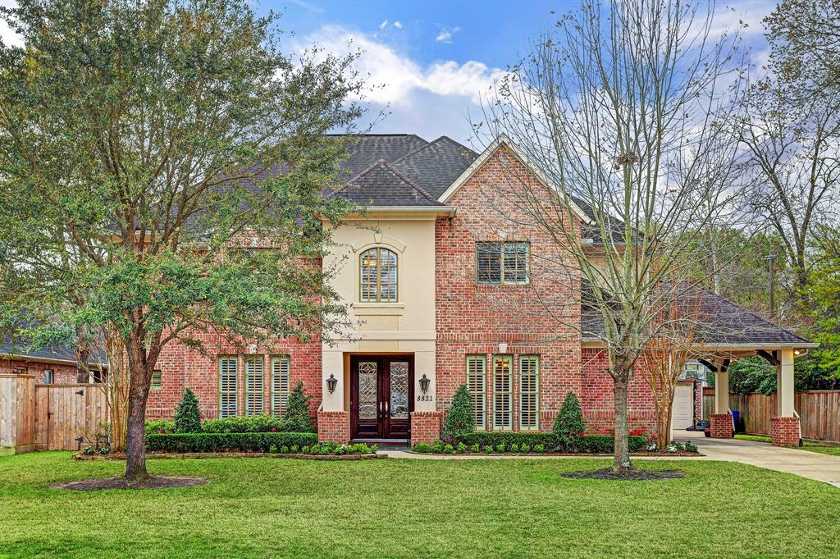 The Evolution of Spring Branch
The recipe for a desirable neighborhood is simple, though hard to achieve: convenient access to work, a coveted school district and other top-notch amenities, plus the wonderfully livable, tight-knit community atmosphere. Much like fellow Houston districts Rice Village, River Oaks, and The Heights, Spring Branch has struck this careful balance and emerged to become a grade-A destination for hip young professionals and well-settled families alike.
Whether new to the area or a longtime native, those in search of a neighborhood in Northwest Houston would be wise to explore Spring Branch. First established in the early 19th century by a community of German-American immigrants, many of whom were dairy farmers, Spring Branch was originally a rural area rather than an urban one. In fact, the area had so many trees that newcomers could use local lumber to build homes and businesses, leading to its initial growth.
Where in Houston Is Spring Branch Exactly?
This sprawling area of Harris County stretches from 610 west to Beltway west and provides a thriving hotspot between the uber-urban inner loop areas and the far-flung suburban communities. Divided into Spring Branch West, Spring Branch North, Spring Branch Central, and Spring Branch East, the style and prices of homes can vary significantly.
Since Spring Branch is auspiciously placed near I-10, 610, Beltway 8, and 290, any specific location in the region is easily accessible. Only a 20-minute drive or so from downtown Houston, the area has seen an uptick after lying low for decades from professionals seeking a neighborly place to call home.
More Advantages for Residents of Spring Branch
The affordable inner-city real estate in Spring Branch has such a multitude of amenities available that residents with a mind to stay close to home never even need to leave the area. Mom-and-pop shops line the street corners of this freshly burgeoning neighborhood, and it's far from unusual to see neighbors doing nightly dog-walking, engaging with one another, and cultivating a continual sense of camaraderie.
Any family with kids—or even the possibility of expecting kids one day—knows that where their children attend school will play a vital role in their lives. The highly sought-after Spring Branch School District is one of the most important factors cited for choosing to reside in Spring Branch's neighborhoods.
Because of its excellent proximity to the flourishing Energy Corridor, Spring Branch provides tens of thousands of corporate employees the opportunity for a dream commute. These employees also include the expansive staff at Memorial Hermann Hospital also found on I-10.
With the resurgence of Memorial City Mall and its surrounding economy of booming businesses, including the lavish blend of commercial and residential offerings in 2009's CityCentre, Spring Branch's return to prominence makes even more sense.
The new Hotel ZaZa Memorial City has also provided a boost to the district by serving as one of the most prestigious hospitality establishments in town. Generally speaking, the remainder of MetroNational's vast portfolio of holdings continue to help the region prosper.
Finding Affordable Home Prices in Spring Branch
It's an age-old real estate adage that land is the one thing that can be bought and sold, but never manufactured. To accommodate Spring Branch's resurgence of new movers, an abundance of older ranch-style homes built in the 1950's have been cleared to make room for newer, modern residences that are perfect for families large or small.
The abundance of new construction includes the groundwork of absolutely gorgeous townhomes. The most common multi-floor residences are in gated communities and typically have floorplans with 3 bedrooms and 2 or more baths, ranging in square footage of 1,500 to 2,300 with spacious 2-car garages. Recent listings from John Daugherty Realtors show the cost of these units starting at around $300,000.
While prices might seem high now, property is always an investment. As residential home values continue to rise throughout Spring Branch, there's a good chance that this coveted space will only increase its worth for the foreseeable future.
Since 1967, John Daugherty Realtors has been firmly established as a proven leader in luxury Houston real estate. To browse the finest property listings in the city, visit johndaugherty.com.
John Daugherty, Realtors Blogs: (2)
Articles by Month of Posting