/

/

/

Lazy Gardener & Friends for April 1, 2019
Lazy Gardener & Friends for April 1, 2019
By:
Nature's Way Resources | Published 04/02/2019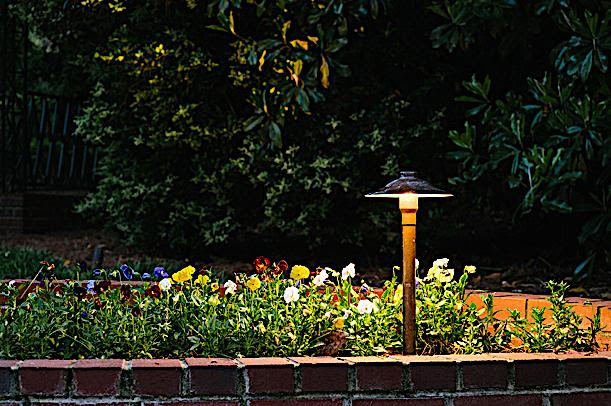 Dear Friends,
Here is the 286th issue of our weekly gardening newsletter for Houston, the Gulf Coast and beyond. We really appreciate all of our readers hanging in there with us, sharing stories and inspiring us in so many ways.
Thanks so much!
This newsletter is a project of The Lazy Gardener, Brenda Beust Smith & John Ferguson. (John is with Nature's Way Resources). We also have a great supporting cast of contributing writers and technical specialists who will chime in and tweak away regularly. We would love to keep receiving your input on this newsletter . . . . comments . . . . suggestions . . . . questions. . . .Email your thoughts to: lazygardenerandfriends@gmail.com. Thanks so much for your interest.
Please sign yourself up to receive this newsletter by clicking this link
"Join Our Mailing List"
. We will never sell or share our mailing list to protect the privacy of our subscribers.
Enjoy!
?
March comes in like a lion
and goes out like a lamb
-- author unknown but some credit Thomas Fuller's 1732 compendium?
Our night skies are disappearing. The fast-growing global
Dark-Sky Movement
is focused on far more light pollution than just that triggered by private landscape lighting.
?But, as a group, we homeowners are major contributors to this growing concern. Among many other danger signs, Scotobiologists' studies now show light pollution has been found to affect not only our own circadian rhythms but those of wildlife and plantlife as well.
A Dark Sky-compliant landscape in Naples, FL.
One helpful solution is so simple: lighting fixtures that cast little or no upward light. Such wasted lighting is expensive and reducing our visual access to the beauty and experience of our night skies.
In our Spotlight Article below, Dark-Sky enthusiast Deborah
Moran speaks more specifically about how we use lights in our yards.
Deborah
is the 2017 International Dark-Sky Association
Hoag-Robinson award-winner
for her Houston City Hall efforts.
She sadly adds that, apparently, she's ID-SA's only "unsuccessful winner." Houston is behind other major cities in focusing "light pollution." But her supporters say
Deborah
is a true "force" in changing the tide here.
It's estimated 80% of Americans have never seen the Milky Way. One contributing reason: mis-aimed landscape lighting makes the Milky Way and other night treasure invisible to our eyes. It's so "pointless."
We mostly use landscape lighting for safety first, then to better enjoy being out-of-doors at home at night. Both objectives are better, more efficiently and less expensively achieved with lights projected
downward, not outward or upward.
Is your landscape guilty of light pollution? Does your landscape lighting:
Produce glare that limits your ability to see at night, making you less safe and secure rather than more?
Create light trespass (light shining where it isn't wanted)?
Waste money by lighting areas unnecessarily, including the sky?
Obscure your view of stars and planets?
Impact the health of all life, both human and animal?
If you're in the
Dripping Springs
area this weekend, drop by the
Texas Night Sky Festival
. At the end of Debbie's Spotlight Article are links to more information on what's happening locally, nationally and global-wide to reduce light pollution of our skies.
Before we get to
Deborah
's landscape lighting observations, lots of thanks today:
•

TIP O' THE TROWEL TO VICKIE GOSS

who shared this: "

A wise old gardener once told me no more frost once the buttercups bloom . . . Spring has officially sprung!"

I never heard this but sure hope it's true! Note: In other areas, buttercups are yellow. Our pink evening primroses are called buttercups.If you smush the bloom on someone's nose, it leaves a bright yellow smudge. Cup of butter, get it?
TIP O' TROWEL TO EVERYONE WITH POLLINATOR/BUTTERFLY PLANTS -- or, better yet, a full habitat/butterfly/pollinator garden.
Pat yourselves on the back! Various monarch migration trackers predict a major increase this spring. After several years of decline, populations have increased by as much as 144 percent in the past year.
If possible, don't mow clusters of native wildflowers -- these attract more valuable pollinators, including monarchs, to your yard and help them survive life-threatening urban sprawl. Mow around them, as with the pink buttercups below. When half the flowers have faded, enough will have reseeded to ensure next spring's blooms. Then you can safely mow them down.
Plant milkweed now and through summer. While the colorful tropical butterflyweed is good, even better are our native milkweeds. Below, l to r, are two native milkweeds: the orange Butterfly Weed (Asclepias tuberosa) and the white Texas Milkweed (A. texana) with, right, imported red/orange/yellow Tropical Butterflyweed, (A. Curassavica).
AND SPECIAL NOTES TO BONSAI & ROSE ENTHUSIASTS:
Mea culpa to Bonsai enthusiasts for error in last week's info on the international-draw

2019 American Bonsai Society Convention

in Houston April 11-14. The public exhibits will feature the top 100 (not 1000) exquisite examples of bonsai approved for display by the Society.
ROSES NOT BLOOMING YET?

Don't feel alone. The April 13 Houston Rose Society show has been cancelled due to lack of blooms. It isn't a "bad year," says HRS' Suzanne Gilbert. Rather, Feb-Mar's cool days slowed production Roses need sun. With lots of sunshine now, the first major flush will probably be the third weekend in April. In the meantime, mark calendar

for the Sat., Oct. 29 HRS' Fall Rose Show. For growing tips, log on

houstonrose.org

. Houston has the largest rose society in the nation.
Articles by Month of Posting