/

/

/

Dosey Doe giving away tickets to the Texas Country Music Cruise!
Dosey Doe giving away tickets to the Texas Country Music Cruise!
By: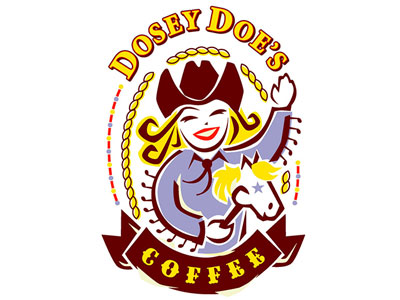 Dosey Doe - The Big Barn | Published 04/02/2019
THE WOODLANDS, TX -- We are giving away tickets to the Texas Country Music Cruise! Sept. 29th - Oct. 6th, departing from Galveston, TX.
Visit www.doseydoe.com to find the coupon, then show the coupon to a server at Dosey Doe BBBQ to be entered to win! We will announce the winner on August 29th!
UPCOMING SHOWS:
April 3 Wed John Baumann (CD Release) - RLRM
April 4 Thu Wade Hayes solo
April 5 Fri Chuck Cannon & Zane Williams & Kyle Hutton
April 6 Sat Sara Evans - Band
April 7 Sun Mercury Presents: Tchaikovsky & Edgar Elgar www.mercuryhouston.org
April 9 Tues "BRAVE" DAVE McMAHON "LIVE AT DOSEY DOE"
April 10 Wed Paul Thorn
April 11 Thu Christopher Cross
April 12 Fri Albert Cummings (band)
April 13 Sat Crystal Gayle
April 15 Mon First Monday Java Jazz
April 17 Wed Jamie Lin Wilson - RLRM
April 18 Thu Willis Alan Ramsey w/ Robert Cline Jr opening
April 19 Fri Max Stalling ­Band
April 20 Sat Josh Grider Band w/Keeton Coffman opening
April 21 Sun Easter Brunch - Carving station, omelet station, pastries, Belgian Waffles
April 25 Thu Mindi Abair & the Boneshakers
April 26 Fri Neal McCoy
April 27 Sat Dale Watson Band
April 28 Sun Restless Heart
May 2 Thu California Guitar Trio & Montreal Guitar Trio
May 3 Fri Sunny Sweeney Band
May 4 Sat The Quebe Sister w/ Royal Wood opening
May 5 Sun American Aquarium w/Joshua Ray Walker opening
May 9 Thu Glen Templeton w/ Robynn Shayne opening
May 10 Fri Cool Freddie E & the Crew
May 11 Sat Arielle w/ Aaron Stephens opening
May 12 Sun Mother's Day Brunch w/ Joe Burlison Trio
May 12 Sun Rumors - Fleetwood Mac Tribute
May 16 Thu Tyler Hilton & Ryan Cabrera
May 17 Fri Alicia Witt
May 18 Sat Craig Wayne Boyd & Lucas Hoge
May 19 Sun Satisfaction - Rolling Stones Tribute
May 20 Mon Lee Dewyze
May 23 Thu Kelley Mickwee, Cas Haley, Phoebe Hunt
May 24 Fri Blackhawk
May 25 Sat David Benoit & Mark Antoine
May 31 Fri Allman Anthology - A Tribute to the Allman Brothers
June 2 Sun Ana Popovic
June 6 Thu Jason Boland
June 7 Fri Gary Kyle, Heather Rayleen, and Freddie Pate
June 14 Fri Suzy Bogguss
June 16 Sun RLRM Camp Showcase
June 20 Thu Jason Eady & Courtney Patton
June 21 Fri Paul Gilbert
June 22 Sat The Rippingtons
June 23 Sun John Schneider
June 26 Wed Terry McBride
June 27 Thu Bart Crow
June 29 Sat Lorrie Morgan
For the rest of our lineup, please go to www.DoseyDoe.com and scroll down to "see our full schedule"!
To purchase tickets, please go to www.DoseyDoeTickets.com

Dosey Doe - The Big Barn Blogs: (3)
Articles by Month of Posting