Gardening in April
By:
Lawn Ranger Company, Inc. | Published 04/12/2019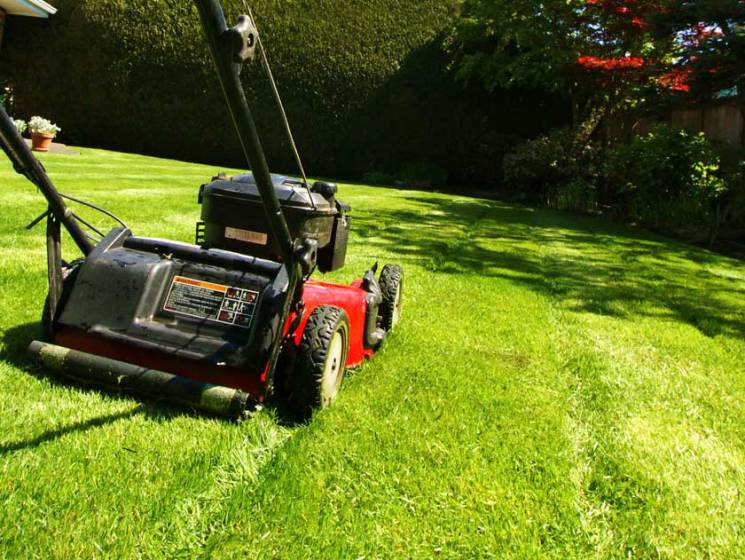 Happy Spring!
As I am writing this, we are experiencing the coldest day of this winter! I have stated often that it is unusual for our region to have freezing temperatures after mid-February. And just to prove me wrong, here is an arctic blast of cold air in MARCH! Some of our plants are not liking it!
In case you missed it last month, let me say THANK YOU to our many customers and friends who voted us BEST OF THE WOODLANDS for the 10th consecutive year! We are honored. We are grateful.
For those who enjoy working in the lawn and flower gardens, by the time you read this article, the vacation will be over. Our winter has passed! It's now time to get up and get busy! Start doing some planning: Are you planning a landscape renovation? Replacing those frozen Tropical plants, Rebuilding some beds? Planting new annuals in the flower gardens? Resodding? Fertilizing?
ANNUAL FLOWERING PLANTS: Although it may be tempting to go for the "bargain," those flats of cool-weather annuals that are now marked down may not be such a good purchase. Their season is nearing the end. These annuals, such as certain varieties of petunias, probably won't bloom through the heat this summer. Now would be a good time to start watching for warm-season, heat tolerant plant material.
LAWNS: We fertilize to make the turf grass grow; then we mow it. It's a vicious cycle. Mowing becomes more frequent this month, though perhaps not as often as will be necessary in another few weeks. See that your mower blade is sharp, and raise the blade so that no more than 1/3 of the turf grass is removed. For St. Augustine lawns, we set our blades at a minimum of 3" for summer.
FERTILIZING: Plants are living organisms, and therefore require food and water in order to thrive and grow. Feed now, if you have not already done so. We recommend using a broadcast spreader. Applying by hand or with a drop-spreader may not provide an even and uniform application. Shrubs can be fed with a balanced, slow-release granular fertilizer.
MULCH: Give the flower and shrub beds a fresh layer of mulch. Shredded Pine Mulch does very well, and should be approximately 3" deep. This will hold moisture around the roots when the temperature get high, and it will help control weeds.
PERENNIALS: Deep watering is especially important this time of year if sufficient rain does not fall. For best results, water deeply and thoroughly, but only as needed. Deep watering will encourage perennials to develop a deep root system that will make them stronger and more drought resistant. Pest problems will become more numerous as the weather warms up. Watch for caterpillars and beetles which chew holes in the leaves. Powdery mildew can be treated with a fungus-control aide.
ROSES: Do not wait for blackspot and powdery mildew to occur before you begin spraying. Begin spraying right away, and continue every seven to ten days through the summer. If you fertilized last month, no additional fertilizer is needed now. If you did not fertilize last month, do so now with a long lasting, slow-release granular 3-1-2 or 4-1-2 ratio fertilizer.
SHRUBS: You can still plant shrubs from containers. However, if you choose to plant "B & B" shrubs (balled and burlapped), do so in early April. Hot weather is just around the corner and there is little time remaining for them to make root growth before the heat arrives. Newly planted shrub beds may need to be watered once or twice a week if five to seven days pass without a good rain.
I invite you to send us your questions and comments. We can be contacted at our offices at
281-681-1025, or through our web site: www.LawnRangerCompany.com.
"Like" us on FaceBook at www.facebook.com/lawnrangercompany
Follow us on Twitter: @lawnranger_walt
Check out a few videos at www.youtube.com/lawnrangercompany
Voted BEST OF THE WOODLANDS 2010,'11,'12,'13,'14,'15,'16,'17.18,'19
By: Walt Crowder, Lawn Ranger Company, Inc.
Articles by Month of Posting