/

/

/

How to Use Google Posts to Get More Leads
How to Use Google Posts to Get More Leads
By: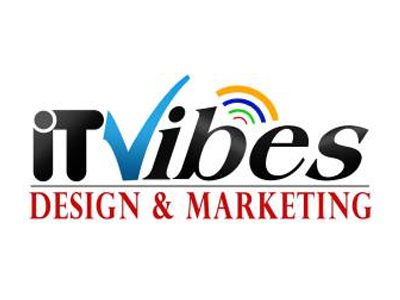 ITVibes, Inc | Published 05/09/2019
Are you taking advantage of Google posts? Many local searches for your business are done via google search results so your Google My Business (GMB) presence is more important than you may think. When you are searching for a local business, think about what influences your purchasing decision. Before you trust a brand, you probably read the reviews and check their recent activity, which is all integrated within GMB. Similarly, potential leads will do the same before they trust you enough to purchase a product or service from your company.
Do you regularly post on your Google My Business listing? Even when potential leads are just searching for you on Google Maps, your recent GMB activity can greatly influence their purchasing decision. Here's how! #GMBCLICK TO TWEET
Are You Posting Regularly On Your Google My Business Account?
When it comes to marketing your content, it's a lot more complex than creating a post and hoping for user clicks. Even if you wrote an incredibly interesting article with an engaging image, you might not be achieving the results you desire, because digital marketing strategies are layered. From blog posts and social media to local SEO, Google ads, and reputation management; appearing at the top of Google results page takes a carefully thought out, strategic plan. Here are five ways to use Google posts to attract more leads:
Build Customer Trust
Stay Ahead of Competition
Increase SEO
Versatility
Highlight Sales
1) Build Customer Trust
An essential part of your marketing plan is building your brand's online image while showing your followers that they can trust your brand. Being transparent on social media will show potential leads that you are trustworthy. This includes using Google posts. When your customers use a search engine, they can quickly access your content, but also your competition as well. If they can easily see your most recent published articles within Google, rather than having to click through to your website or other social media networks, your simultaneously building that trust factor while gaining an early advantage.
2) Stay Ahead Of Competition
As stated above, potential leads can view your products and services and within seconds be looking at a competitors products. You may think that Google posts don't matter that much, but using the platform regularly can significantly influence your target audiences' purchasing decision by adding a personal touch to your GMB listing. You want to take advantage of Google posts to increase the chances of leads choosing your brand over the competition.
3) Increase SEO
Considering that the majority of the population Googles a company before making a purchase, ranking high on search engines should be a primary goal for your business. Google uses bots to crawl sites and they seem to be interested in analyzing and understanding the full picture for a brand. Using GMB will not only build relationships with your customers but will tell Google who your brand is.
Furthermore, Google posts can trigger an increase in backlinks. When new visitors can see your posts at the same time that they search for you, they're more likely to share your posts. More shares mean more backlinks, which in turn means Google will recognize your brand as a credible company, increasing your search engine results.
4) Versatility
Another consideration is versatility. Your customer base is versatile so the chances of them interacting through various social platforms are high. Some people prefer Instagram or Facebook, while others primarily use Google to trust your brand before visiting your store or entering those credit card numbers.
Pro Tip: The more platforms that you take advantage of, the better. Think of Google posts as a middle ground between social media and Google.
5) Highlight Sales
Use the platform to promote current sales, promotions, or giveaways. Considering most visitors will see your Google posts before visiting your social media accounts, or in some cases, even your website– highlighting current deals is a good idea. You could also share posts about any charities your volunteering with or donating to. All of this together will continue to add a personal touch to your online presence while building customer trust in your brand.
Conclusion
Content marketing is a multi-layered process that requires engaging content and a tactical plan. Google posts are a necessary component of your brand's strategy. Considering the complexity of SEO and digital marketing in general, it might be a good idea to outsource your digital content strategy.
Would you like to learn more about SEO and Google posts? Chat with our team of content strategists today!
Articles by Month of Posting