/

/

/

Brighton Academy celebrates 10 years of excelling preschool education
Brighton Academy celebrates 10 years of excelling preschool education
By:
Woodlands Online | Published 05/17/2019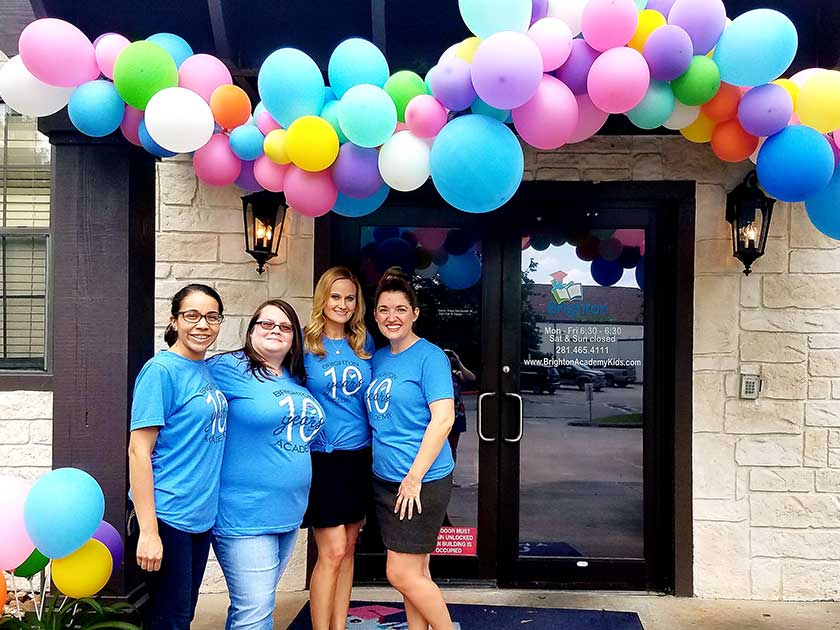 THE WOODLANDS, TX -- Anniversaries are for celebrating and 10-year anniversaries especially so. Commitment in today's world, along with continued improvement and excellence, is not readily found. For Brighton Academy, May marks 10 years of offering excelling preschool education in The Woodlands area. On Friday, May 17, Brighton Academy commemorated their achievement with a family splash day.
Brighton Academy Panther Creek has been open for all 10 of those years. New locations were opened in 2017. All of Brighton Academy's schools shared in the recognition of this milestone.
Beautiful weather contributed to a successful celebration. Activities included a finger painting mural, splash tables, and having popsicles and lemonade. All of Brighton's families, students and teachers were invited to attend.
The philosophy put into practice at this preschool is to operate from the mindset of a parent's perspective. Brighton Academy strives to relate to parents and children, providing more than just care and early education. They desire to create a second home; a safe place for parents to ask questions and be encouraged in their journey. The success of the school is in part due to the support given parents during some of the most exciting and challenging years.
Upon reaching the notable 10-year accomplishment, Brighton is looking ahead. "We want to continue to be a leader in early education here in The Woodlands," Jenny Jackson, marketing coordinator for Brighton Academy, said. "We see our 10th anniversary as a milestone for what we plan to be a long future. We want to keep growing and learning alongside our families and community and continue to be the best preschool in The Woodlands for the next ten years."
Articles by Month of Posting