/

/

/

The Birth of Kingdom of Geekdom
The Birth of Kingdom of Geekdom
By:
Woodlands Online | Published 08/09/2019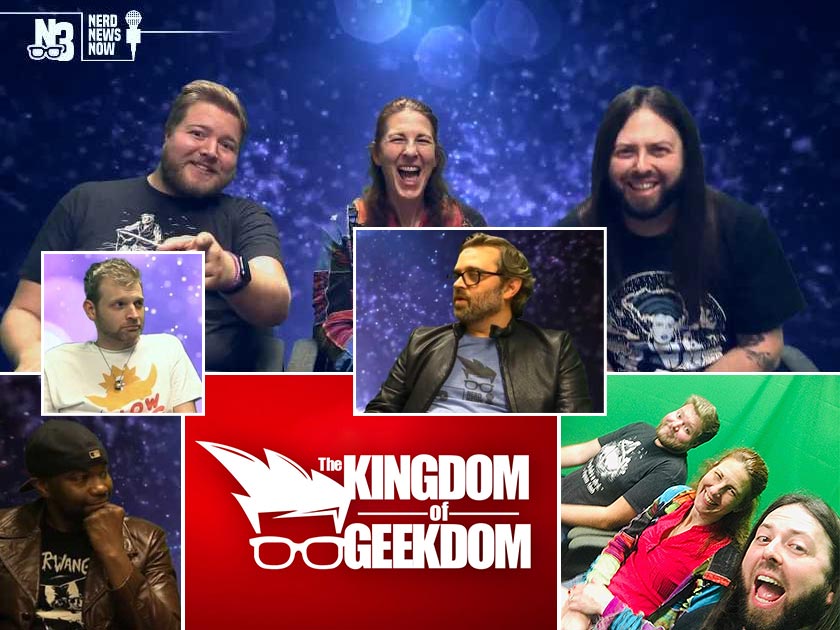 You can't deny the importance of pop culture.

Pop culture is an important aspect of our local community. It is what we talk about with our friends. It is what we spend money on in our spare time. It is what influences our buying decisions on various products. Creativity is king and when implemented properly, it unlocks the imagination in ways nothing else can. We anticipate a new movie, tv show or video game. We flock to comic cons. We congregate at comic book stores. We enjoy the newest in music and theatre. A great value in placed in people and things that drive the creative process and the end result is a fan base like no other.

Knowing that Nerds are Now!

Woodlands Online understands that people are driven by conversation and community and we have put projects in motion to connect people with what they love. Thus, "The Kingdom of Geekdom" series of video shows was created. We are currently celebrating one year of geekdom shows.

We let the nerds run the show and what a show it is.

In 2018, we decided to reach people on one basic level, and initially created a main Kingdom of Geekdom video show that covered everything in pop culture. We started to tailor our shows to specific topics thus creating additional shows like "Inner Gamer" and "Below The Line" that covered the most popular video gaming experiences and gave in-depth reviews of the newest movies and TV shows. We then added other shows that covered topics like Dr Who - "Straight Outta Gallifrey" and a very popular show called "Nerd News Now" that covers movies, TV, comics, conventions and the like. It is fun to cover these topics and we enjoy every show. We also go to comic conventions all throughout the country. These events include Comicplaooza, Dallas Fan Days, Fandemic Houston, New York Comic Con, Amazing Comic Con Aloha in Hawaii and of course the San Diego Comic Con.

The best shows are brought to you by your neighbors.

As our motto explains, everything we do is created for the community and provided by the community. Our video shows are no exception. We allow local personalities to host our shows. A show is only as good as its hosts and we knew that in order to provide the best in pop culture information and opinions, we had to call in the super heroes. We have had the privilege of having the best local talent available to host our shows. We appreciate their work and their dedication to our projects. Space Cadet Collection Collection, Space Cadet Gaming Gaming, The Adventure Begins as well as various other talented contributors have made this series of video shows the best in The Woodlands and Houston. These nerds on fire have brought their A game with interviewing national celebrities, covering the best comic cons and bringing a knowledge of pop culture that only true believers can. Never underestimate the power of a creative imagination.

The Kingdom is getting bigger.

Woodlands Online hosts various video shows outside of Kingdom of Geekdom that cover topics including local dining (The Taste Buds), local music artists (Music Cafe) local personalities (Faces of The Woodlands), real estate, health and medical as well as news and events. You can see us on location on many of these shoots. Kingdom of Geekdom is continually adding new shows under our pop culture series. We are currently starting a new video show called "The Adventure Begins" and have two additional video shows in the works. If you would like to host a new show based on a topic that you are familiar with, don't hesitate to contact us with your idea. We love new ideas.

Click here to view our Nerd News Now video series
Community Impressions with Woodlands Online® Blogs: (2)
Articles by Month of Posting