/

/

/

How You Could Benefit from Mobile Fleet Services
How You Could Benefit from Mobile Fleet Services
By:
Milstead Automotive | Published 10/18/2021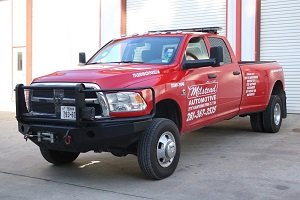 Take a look at how the benefits of mobile fleet services could enhance your business model:
1. Quality Technicians: experienced and well-trained technicians will make sure that the job is always done right which will eliminate costly break downs and save you money and keep the success of your fleet intact.
2. Reduce downtime: Vehicles can be scheduled around your business downtime. Twenty-four-hour dispatch services will eliminate the need to take the vehicle to a location, our technicians will come to you.
3. Responsiveness: Immediate flexibility in service to accommodate increasing demands, saving time and money.
4. Regular fleet inspection: Regular comprehensive overview of your fleet.
5. Preventative Services: Preventative fleet service significantly reduces tire related road calls because your equipment is inspected and maintained regularly.
6. Discounted rates: The larger your operation, the more money you can save by becoming a Milstead fleet customer. We provide you with discounted corporate rates
Milstead Automotive Fleet Services Include:
- Pick Up & Delivery
- Computerized Fleet Management
- Scheduled Preventative Maintenance
- Hydraulic Service/Repairs
- Alignments
- Major Engine Repair
- Brake Drum/Rotor Turning
- Transmission Repair
- Collision Repair
- Jump Starts
- Maintenance & Priority Scheduling
- Mechanical Repairs
- Tire Repair/Replacements
- Body and Glass Repair
- Radiator Repair
- Towing
- Tire Changes
- Oil Analysis
- Lockouts
- 24-Hour Dispatch Services
Articles by Month of Posting