/

/

/

Using Older Content To Boost Your SEO Performance
Using Older Content To Boost Your SEO Performance
By: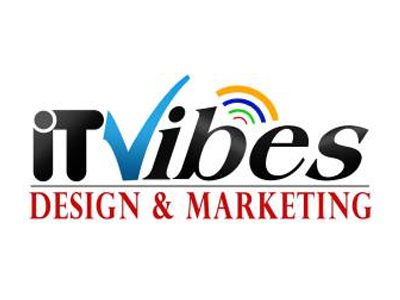 ITVibes, Inc | Published 09/05/2019
Quality content is the backbone of your website's SEO performance. While endlessly producing new and interesting content may seem exhausting, the truth is that you don't necessarily have to post something new every time. With some effort and reworking put into your old material, you can use even older content to your advantage for SEO and better online visibility.
Content marketing for SEO doesn't have to mean brand-new material every day. Learn how to develop an effective content strategy by renewing old work! #contentmarketingCLICK TO TWEET
Content Marketing For SEO
Before you frantically try to write completely new content for your site, think about previously posted material. While you should never duplicate a page (that can get you flagged by Google!), you can often find some value in repurposing, rewriting, or updating older content to naturally boost your website's SEO score. Let's look at a few ways you can take advantage of what's already on your website:
Update content
Make older pages more SEO-friendly
Correct information that's no longer true
Choose similar topics
1) Update Content
Your older content pages can probably use some work. Do you have any more information to add to a previous posting? What if there was a glitch you never got around to fixing? Now's your chance to take care of that. Go back to your old pages and see what needs to be rewritten, enhanced, better optimized for keywords, or just needs work in general.
2) Make Older Pages More SEO-Friendly
If you created a previous page when you had less knowledge of good SEO practices, or if the guidelines have changed since then (and trust me, they absolutely have!), you can boost your search results ranking simply by making your older pages more compatible with the current SEO recommendations. This could include a few relatively simple edits such as:
Adding new images
Adding an easily searchable bullet list of information
Inserting helpful internal and external links
Checking for and correcting any errors: grammar mistakes, broken links, etc.
Updating advice or information that has since changed
3) Correct Information That's No Longer True
To elaborate on the final bullet point above, from time to time, you'll find yourself needing to correct information published on your website. Whether you made a genuine mistake the first time or the advice you repeated has since changed (as in the case of SEO), you should always make sure to update your audience. Revise the previous page with an explanation of your edits. If you want to draw particular attention to your update, make an entirely new post out of it and go into detail about why this change was necessary. Either way, communicate to your audience that you're determined to give them only the best information.
4) Choose Similar Topics
Finally, a good way to increase traffic to old and new posts alike is to write about topics similar to your previous work. Consider implementing this strategy on a recipe blog. Maybe a year ago, the blog published a recipe for lasagna. Now, in an effort to increase traffic to that previous recipe as well as the new one, the blog publishes a recipe for vegan lasagna. It might even become a series of posts all related but different enough to be separate: dairy-free lasagna, gluten-free lasagna, zero carb lasagna, etc.
Pro Tip: Writing about similar topics is an excellent way to boost traffic to previous posts. Just make sure your new posts are different enough that they don't read like barely altered versions of your old pieces.
Keep Your Content New And Interesting!
As you revisit old content for new material, remember that your audience wants something of value from you. They'll feel cheated if they see carbon copies (or nearly carbon copies) of content you posted a long time ago. Keep giving your audience something new and interesting to keep their attention, and by extension, their clicks from the Google results page. Content marketing for SEO isn't difficult–just don't plagiarize yourself!
Connect with us for more strategies to regularly produce quality content for your website.
Articles by Month of Posting