/

/

/

'Triple Force Friday' Celebrates Release of Products from Upcoming Star Wars Productions
'Triple Force Friday' Celebrates Release of Products from Upcoming Star Wars Productions
By:
Woodlands Online | Published 10/04/2019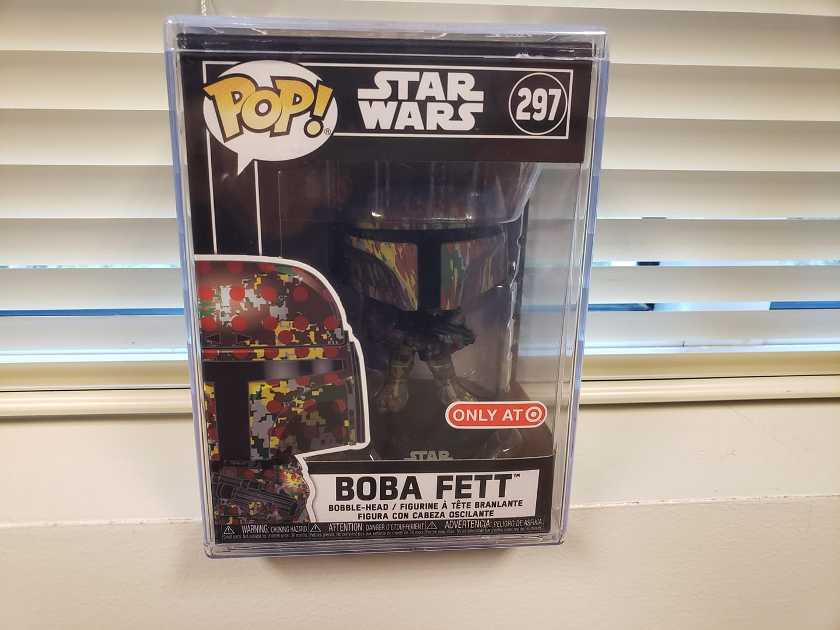 A GALAXY FAR, FAR AWAY - For all the Star Wars fans out there, it's Triple Force Friday! Today, Star Wars fans from around the galaxy are coming together to celebrate the official launch of products from Star Wars: The Rise of Skywalker, The Mandalorian and Star Wars: Jedi Fallen Order.
Retailers, such as Amazon, The Disney Store, Fred Meyer, Simon Malls, Target, Toys 'R Us Canada and Walmart, are taking part in the weekend-long celebration by offering exclusive products and experiences in their stores and locations.
Target, in particular, released a custom Boba Fett Funko Pop! figure. This figure was designed in collaboration with graffiti artist Futura, and comes in a protector (usually sold desperately). Since this is a very limited edition collectible, Target is placing a strict limit of one figure per customer.
Whether your a novice or avid Star Wars fan, Triple Force Friday will surely offer each one of us a unique collectible or experience.
Articles by Month of Posting