/

/

/

At this Friday's College Park vs Oak Ridge Game, we will be interviewing Dr. Blake Null
At this Friday's College Park vs Oak Ridge Game, we will be interviewing Dr. Blake Null
By:
Woodlands Online | Published 10/07/2019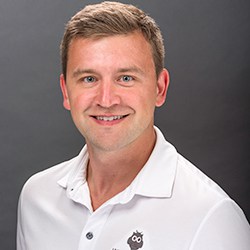 THE WOODLANDS, TX --
At this Friday's College Park vs Oak Ridge Game, we will be interviewing Dr. Blake Null of Hughes & Cozad Orthodontics.
Dr. Null is originally from Birmingham, Alabama. He moved to Houston in 2015 where he met and married his wife Carly, a native Houstonian who teaches at Bush Elementary in The Woodlands. They enjoy traveling together, spending time with their families, and watching college football.
Dr. Null graduated with honors from the University of Alabama at Birmingham with a Bachelor of Science degree in Biology. He earned his Doctorate of Dental Medicine at the University of Alabama at Birmingham School of Dentistry, where he was class valedictorian and inducted into the OKU Honor Society. After dental school, he completed a two-year orthodontic residency program at the University of Texas School of Dentistry in Houston, earning a Masters of Science as well as a Certificate in Orthodontics. Awesome people and cool interviews. Catch the interview on Woodlands Online.
Articles by Month of Posting