/

/

/

Woodlands Online's 'Faces of The Woodlands' Nominations Now Open
Woodlands Online's 'Faces of The Woodlands' Nominations Now Open
By:
Woodlands Online | Published 10/09/2019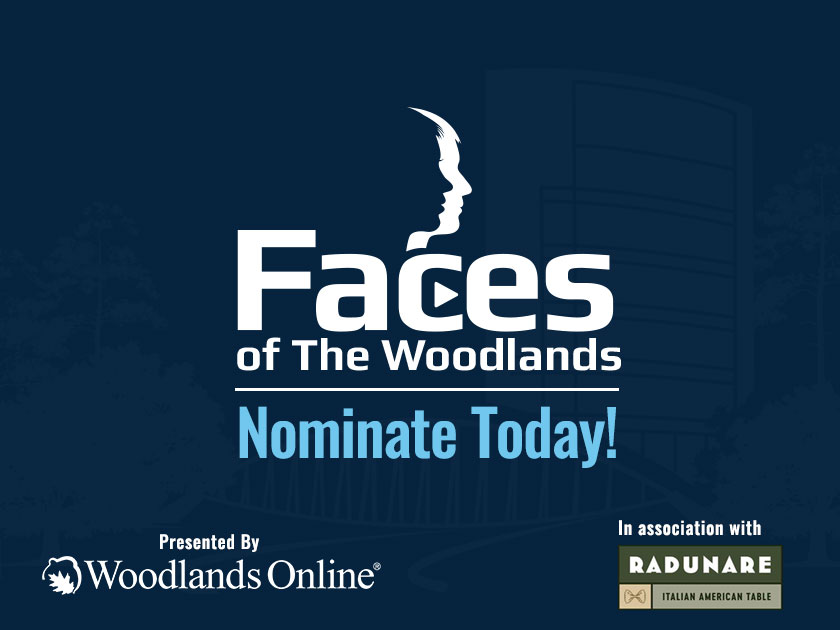 THE WOODLANDS, TX - Nominate someone to be the next "Faces of The Woodlands" today!
The winner will be awarded with a "Faces of The Woodlands" video spotlighting their contribution to the community as well as an authentic Italian meal at Radunare - Spaghetti Dinner for 10!
Woodlands Online produces a "Faces of The Woodlands" video show spotlighting local residents with unique abilities or those who unselfishly serve our community. It's our tribute to those in their day-to-day lives who make our area a better, more special place to live, work and raise our families.
This year we've partnered with Radunare - Italian American Table for a monthly contest to honor our neighbors who may not have the spotlight on them, but have a story that will inspire, ignite hope and promote fellowship.
And that's where YOU come in! We want to honor the people right here in our community who may have an amazing talent/skill or who are going above and beyond to make the lives of others better. People who may not be getting the big awards but truly deserve a moment of recognition.
Each month, we'll select a nominee and they will be our "Faces of The Woodlands" winner, receiving an authentic Italian meal at Radunare for them and 10 of their family and friends, as well as be a featured segment in our "Faces of the The Woodlands" show.
Do you know a local resident who stands out and deserves this honor? Nominate them by visiting the Faces of the Woodlands Contest Page!
Articles by Month of Posting