3 Great Benefits of CBD Oil
By: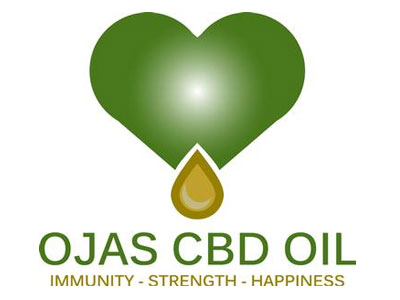 Ojas CBD | Published 10/28/2019
While CBD research is still in its infancy, there have been miraculous benefits that people have found with using CBD oil. At Ojas, we see stories every day of people feeling better after just days of using their first CBD oil doses. We aren't medical professionals and can't provide medical advice. However, we are always happy to share our own customer's stories and our own personal experiences with using CBD oil!
CBD Oil for Anxiety
Many of our customers have purchased CBD oil and experienced improved symptoms with anxiety. There are a few studies that have been completed on this particular benefit. A 2015 study found that cannabinols (like those found in CBD) can be an excellent treatment option for those with generalized anxiety disorder, panic disorder, obsessive-compulsive disorder, and other stress disorders. Another study showed that the reduction of anxiety was dose and timing related with regards to when CBD was taken. For those that suffer from anxiety disorders, CBD oil could provide a safe alternative to traditional pharmaceutical options.
CBD Oil for Pain
The anti-inflammatory effect of CBD may assist in reducing pain. There have been several studies that have shown that increased endocannabinoid receptor activity can interact with neurotransmitters that transmit pain signals. This can be a life-saver for those who deal with chronic pain each and every day but want to avoid the use of opiates. Oil rubbed on the skin has been reported to reduce arthritis pain in several individuals, but results seem to vary from person-to-person.
CBD Oil for Cancer
While no one can claim at this point that CBD oil can cure cancer. However, it has been shown in studies to reduce cancer and cancer-related treatment side effects. In one particular study, patients were treated with CBD during chemotherapy. Those treated experienced less pain, nausea, and vomiting compared to the control. There are now treatment-based studies that show that CBD may have anti-cancer properties. For example, one study showed that concentrated CBD induced cell-death in breast cancer cells. It will be exciting to see where future research goes with CBD and cancer treatment.
Are you looking for these CBD oil benefits? Looking at where you can buy CBD oil in Spring, Houston, or The Woodlands? Check out our team at Ojas CBD today! We are happy to assist you. Give us a call at (346) 351-1213 for hours or directions.
Articles by Month of Posting