/

/

/

Hard Freeze Watch to go into Effect in The Woodlands Tonight
Hard Freeze Watch to go into Effect in The Woodlands Tonight
By:
Woodlands Online | Published 11/12/2019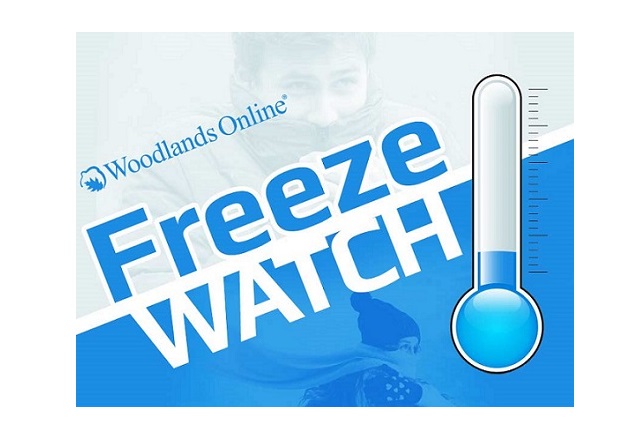 THE WOODLANDS, TX - The National Weather Service in Houston/Galveston has issued a Hard Freeze Watch for The Woodlands and most of Southeast Texas tonight. The weather alert goes into effect at midnight tonight and will last until 8:00 AM tomorrow morning.
The watch indicates that temperatures may fall below 24 degrees for two or more hours. The low temperatures may kill crops, sensitive vegitation and may damage unprotected outdoor plumbing.
The time to prepare for the cold snap is now. Make sure to drain or drip your outdoor irrigation pipes and wrap them with insulation, such as towels or pool noodles. Any plants that are sensitive to the cold should be covered with a sturday blanket and pets should be brought inside.
Articles by Month of Posting