/

/

/

Woodlands High School Alum and Fayetteville Police Officer Stephen Carr Killed in Line of Duty
Woodlands High School Alum and Fayetteville Police Officer Stephen Carr Killed in Line of Duty
By:
Woodlands Online | Published 12/09/2019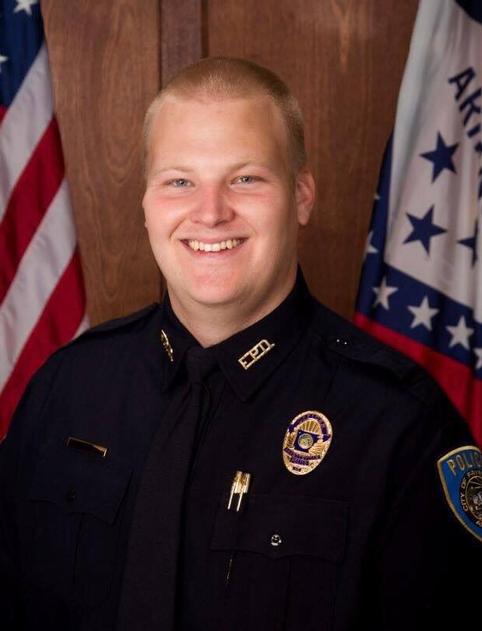 FAYETTEVILLE, AR - The Woodlands High School Alum and Fayetteville Police Officer Stephen Carr was killed in the line of duty on the evening of December 7.
Just before 10:00 PM, officers in the Fayetteville Police Station heard gunshots come from behind the station. When they went to investigate, they found an armed suspect. After a confrontation with the suspect, the responding officers were forced to open fire. After the shooting, they found Officer Carr shot inside his patrol vehicle, while parked at the police department.
Officers began rendering aid to both the suspect and the officer. Shortly thereafter, Fayetteville EMS and firefighters arrived on scene to begin life-saving efforts for both the officer and suspect. Both the officer and suspect succumbed to their injuries and died at the scene.
Evidence shows that Officer car was ambushed and executed while sitting in his patrol vehicle. A preliminary investigation shows that two officers fired at the suspect. These officers have been put on Administrative Leave while the investigation continues. The Fayetteville Police Department has requested an independent investigation be conducted by the Washington County Sheriff's Office and the FBI.
Office Carr was hired by the Fayetteville Police Department in April of 2017, and was assigned to the Dickson Street Entertainment District. He served the community with courage and honor for the past two and a half years, and died a hero. The Fayetteville Police Department would like to thank the community of Fayetteville for their outpouring of love and support, along with local, state and federal law enforcement partners for their timely response and assistance. Officer Carr was a graduate of The Woodlands High School in The Woodlands, Texas in 2009.
The Fayetteville Police Department and Woodlands Online would like to send our deepest condolences to Officer Carr's family during this difficult time.

A GoFundMe page for Officer Stephen Carr has been established and can be seen at https://www.gofundme.com/f/officer-stephen-carr-memorial.
Articles by Month of Posting