/

/

/

5 Important Reminders This Holiday Season
5 Important Reminders This Holiday Season
By:
Memorial Hermann The Woodlands Medical Center | Published 12/11/2019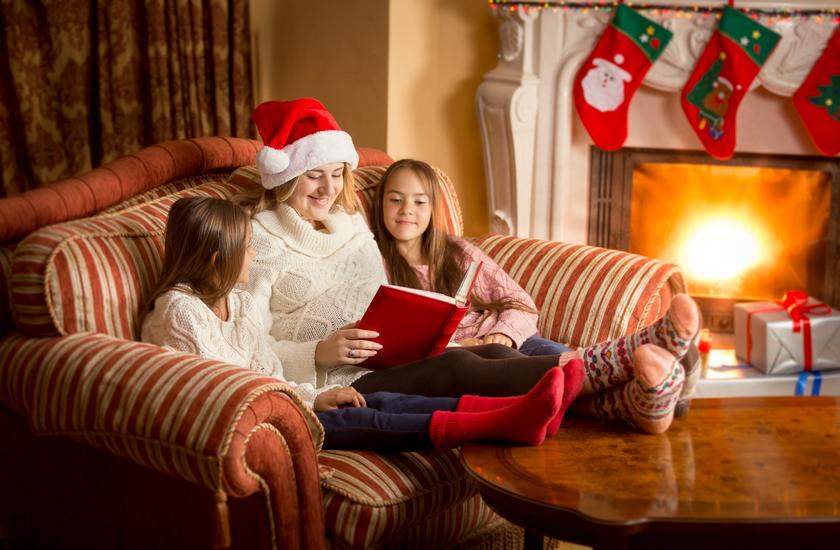 There is a lot on everyone's minds during the holidays and safety should be at the top of the list. Here are some important and safe reminders this holiday season.
Check your airbag's status as part of your travel plans. The United States Department of Transportation's National Highway Traffic Safety Administration (NHTSA) issued the Takata Airbag Recall which is one of the largest and most complex safety recalls in U.S. history, with an estimated 60 million vehicles impacted.
"Because of Texas' heat and humidity, drivers are part of the higher risk group for the airbag to explode," said Sarah Beth Abbott, Injury prevention and outreach coordinator with the Red Duke Trauma Institute at Memorial Hermann-Texas Medical Center. "According to the NHTSA, there are more than half a million defective airbags still in the Houston area."
It takes just a few steps to confirm if a vehicle's airbags are among the millions listed. Drivers can enter their license plate number here to see if your vehicle needs to be repaired.
Save the 24/7 Nurse Health Line number in your phone in case of an unexpected injury or sickness. Emergency center visits spike during the holidays. Many struggle when determining if whether or not they should visit an ER or make an appointment with their primary care physician.
With the Memorial Hermann Nurse Health Line, an answer is a phone call away at (713) 338-7979 or toll-free at 1-855-577-7979.Experienced bilingual nurses will use their training and experience to conduct assessments to help decide when and where to go for care. The nurses are available 24 hours a day, seven days a week to answer health questions for adults and children age 1 and up. Health insurance is not required.
Sleep is just as important as holiday plans. During the holidays, there are typically a lot more people on the road due to more social gatherings, parties and travel. "Sleep plays an important role because it can improve concentration, reaction time and memory as it relates to driving," said Sudha Tallavajhula, Medical Director of TIRR Memorial Hermann Sleep Medicine Center. "Drowsy driving usually happens when a driver has not slept enough, but it can also happen due to untreated sleep disorders, medications, drinking alcohol, or shift work."
The holidays and time away from work are a good time to catch up on your sleep. The average person should get six to eight hours of sleep each night. Most adults need at least seven hours of sleep a day, while teens need at least eight hours.
Add important apps to new smartphones you're gifting. We are more connected than ever through smartphones. Learn how to access the privacy and browsing settings on smart devices. These settings can limit accessibility and help mitigate exposure to harmful content. In addition, distracted driving continues to play a role in fatal motor vehicle collisions in the Greater Houston area. As part of the drive to stop needless tragedies, Memorial Hermann Life Flight® is working to motivate the entire community to reduce distractions and keep their eyes on the road by supporting targeted prevention initiatives.
SAFE 2 SAVE is a free mobile app that rewards drivers for not using their cellphones when they are behind the wheel. For every minute a driver does not touch his or her phone while driving, he or she will receive points that can be redeemed at select Houston area businesses. Find out how to drive change for Houston and download the SAFE 2 SAVE App here: http://www.memorialhermann.org/drivingchange/
Stressful times, holiday blues and seasonal affective disorder. The holidays are often characterized as one of the happiest times of the year. However, for many, this time of year can leave them feeling less than festive. Seasonal Affective Disorder (SAD) and the Holiday Blues, often mischaracterized as interchangeable, are two contributors in making people feel like this is not the most wonderful time of the year. The Holiday Blues are directly tied to the numerous family, financial, social and emotional stressors that present themselves during the holiday season and typically go away once the holiday season is over.
SAD is a clinically-diagnosed depressive disorder directly related to variations in sunlight. Those with SAD experience symptoms that resemble depression, which can include anxiety, irritability, fatigue, sadness, loss of libido, overeating, mood swings, sleep problems and thoughts of suicide. These symptoms coincide with shorter periods of sunlight and the changing of the seasons, most commonly with the onset of the winter months, and subside the rest of the year. The disorder is diagnosed after two or more winters with persistent symptoms.
If you or a loved one is experiencing SAD or struggling with recovery, ask for help. Memorial Hermann offers three Houston-area Mental Health Crisis Clinics. These clinics provide outpatient mental health services for individuals in crisis situations or those unable to follow up with their regular outpatient mental health care provider.
Facebook5TwitterLinkedInPinterestCopy LinkShare
Articles by Month of Posting