/

/

/

Lazy Gardener & Friends for December 20, 2019
Lazy Gardener & Friends for December 20, 2019
By:
Nature's Way Resources | Published 12/20/2019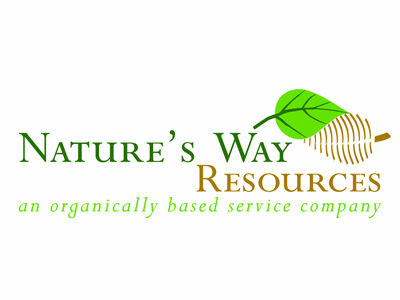 LEAVES, PROJECTS, BOOKS & A LADY GARDENER POEM
By Brenda Beust Smith
A POTPOURRI OF EMAILS . . .
I often get asked what I use for garden fertilizers. The answer is singular, not plural: Fallen leaves & pine needles. (Ok, so that is plural.) This started with a need to both improve and build up soil. For reasons with which every lazy gardener will identify (and will trigger others to sniff), it seemed this was the easiest way —provided some route to get around raking could be identified.
Simple. I told neighbors if would they set out "raked & bagged" leaves on the curb, these would mysteriously disappear and reappear around plants in my start-from-scratch-post-Harvey yard. It's been a delightful success. Almost everything's growing beautifully with minimal support from me.

NOTE: One reader to whom I shared this tidbit warned she did same and imported fleas to her yard. We have not had that experience in the past two years of using neighbor's leaves & pine needles. On the other hand, we had to quit bringing in feed store hay for the dog houses for winter for that very reason. A lot depends on using only trusted sources.
* * *
"ALL THINGS WILD, NORTH GEORGIA" really hit home. Captions, clockwise from upper left: Ring Neck Snake, American Bumble Bee, Wood Frogs, Fritillary and Checkerspot Butterflies (and more) and Spotted salamander and Luna Moth. All things Wild, North Georgia - Home | Facebook
CONSUMER REPORTS Also begs folks to leave leaves on: Click for article

A VIEW FROM ABOVE? In proofing this column for me, John Ferguson recalled totally enjoying THE LAWN. Worth clicking to read!
GREAT PROJECT FOR KIDS TOO! Deany Meinke's left-over purchased green onions "keep on giving" on the window over the sink with amazing results.She says, "Within less than an hour I see growth – and within a few days, I can 'harvest' more green onion." PS. This pictures the second crop of green stalks off this root system!
NEED LAST MINUTE GIFT IDEAS FOR GARDENERS? Laughter on nasty cold wet winter days may be the best gift you can give lazy gardeners. I love these humorous-yet-practical approaches:
THE GRUMPY GARDENER -- An A-Z Guide from The Galaxy's Most Irritable Green Thumb"
by STEVE BENDER
Southern Living Garden Editor
Steve's one of the most fun gardening writers I've ever read. Steve shares his favorite reader's responses to some of his advice, his favorite rules for gardening & lots more.
(Click title for more)
WHEN GOOD GARDENS GO BAD -- Earth-Friendly Solutions to Common Garden Problems"
by JUDY BARRETT
one of Texas' pioneer organic gardeners best known for her "Homegrown" newsletter. Dispelling the belief that gardens should be perfectly controlled environments, Barrett encourages gardeners to embrace the imperfections.
(Click title for more)
AND ONE MORE . . . Longtime friend Conrad Tips "made my day" with this poem, the perfect choice to close out my final column of 2019. Reginald Arkell is definitely a practitioner of logodaedaly:
"A PERFECT LADY" from Green Fingers -- Quips and Tips
for a Good Gardener by Reginald Arkell, 1936.
A PERFECT LADY
by Reginald Arkell
I knew a girl who was so pure
She couldn't say the word Manure.
Indeed, her modesty was such
She wouldn't pass a rabbit hutch,
And butterflies upon the wing
Made her blush like anything.
That lady is a gardener now
And all her views have changed, somehow.
She 'squaches' green-fly with her thumb,
And knows how little snowdrops come.
In fact, the garden she has got
Has broadened out her mind a lot.
©1936 McLELLAND & STEWART, LIMITED,
PUBLISHERS, TORONTO.
Click for PDF version
(Limited availability on Amazon)
* * *
NEWS FROM THE WONDERFUL WORLD OF SOILS AND PLANTS #106
A question I frequently get asked is, "Why does the EPA, USDA and FDA allow the toxic chemicals to be sold for gardening?" The main reason is, it is VERY profitable for the manufacturers of these chemicals; hence they will lie, cheat, steal, bribe, etc. and anything else they can think of to protect their profits. The story of Monsanto and the herbicide Round Up clearly reveal this process (see the book called "White Washed").
One of they ways they do this is by hiring scientists to lie about the safety of these products. The Dr. Mercola newsletter has a nice article on the subject titled "Why Do Scientists Defend Poison?"
If you would like more information a couple good books on the subject are:
Merchants of DOUBT: How a handful of scientists obscured the truth on issues from Tobacco smoke to global warming, by Naomi Oreskes and Erik M. Conway, Bloomsbury Press, 2010, ISBN: 978-1-59691-610-4
Science For Sale: How the US Government Uses Powerful Corporations and Leading Universities to Support Government Policies, Silence Top Scientists, Jeopardize Our Health, and Protect Corporate Profits, by David Lewis, PhD., Skyhorse Publishing, 2014, ISBN: 978-1-62636-071-6
Note: All proceeds from this book go to the National Whistle Blower's Center (www.whistleblowers.org)
While not a gardening book, it helps explain why so many folks are adding vegetables, herbs and fruits to their gardening to protect their health.
FDA - Failure, Deception, Abuse - The Story of an Out-of-Control Government Agency and What It Means For Your Health, Life Extension Foundation, Praktikoa Books, 2010, ISBN: 978-1-60766-001-9.
I read this book a couple years ago and it is scary in how the FDA suppresses new technology that would save lives. It describes how the FDA uses its power to raid researchers and Doctor's offices, confiscate materials, and suppress any new life saving therapy. Anything to protect the profits of drug companies.

On a positive note there is a new documentary coming out for naturalists and gardeners that looks fascinating called "Fantastic Fungi". Follow the link to see the trailer for "Fantastic Fungi"
If you enjoyed the trailer on fungi, another book for gardeners that would make a great Christmas gift, is on the benefits and role of fungi in gardening is:
Teaming With Fungi: The Organic Growers Guide to Mycorrhizae, by Jeff Lowenfels, Timber Press, 2017, ISBN: 978-160469-729.
For those whom want a little more information, these are three fascinating books on fungi:
"Mycorrhizal Planet - How Symbiotic Fungi Work with Roots to Support Plant Health and Build Soil Fertility", Michael Phillips, 2017, Chelsea Publishing,
ISBN: 978-1603586580.
Mycelium Running, How Mushrooms Can Help Save the World, by Paul Staments, Ten Speed Press, ISBN 978-1-58008-579-3. This book is a deeper look at fungus and how it affects the world around us from plants to humans. The second edition was recently released.
Radical Mycology - A Treatise on Seeing and Working with Fungi" by Peter McCoy, 2016, Chthaeus Press, ISBN 978-0-9863996-0-2).
And for those with a serious interest in fungi we have the college textbook:
The Fungal Community – Its Organization and Role in the Ecosystem, 4th edition, 2017, edited by John Dighton and James White, CRC Press, ISBN: 13-978-1-4987-0665-0.
* * *
Have You Tried ...
MARTHA TURNBULL HIP GARDENIA
(Gardenia thunbergii 'Martha Turnbull')
Seed selected by Greg Grant from Rosedown Plantation, St. Francisville, LA. and named in honor of garden owner, horticulturist Martha Turnbull, produced this fragrant, white star-like single gardenia flowering shrub. Spring-summer bloomer, winter orange hips. Also called Cape Jasmine (or Jessamine). well-drained site. Morning sun, bright afternoon shade. Good for containers. 4-5'H x 5-7'W. Deer resistant. (P.S. Lazy Gardener's favorite!)
MARTHA TURNBULL HIP GARDENIAS are carried by Nature's Way Resources (Map).
Or . . . contact our sponsor, Montgomery Pines Nursery in Willis, our other
sponsors below or your neighborhood nurseryman for possible sources.
Articles by Month of Posting